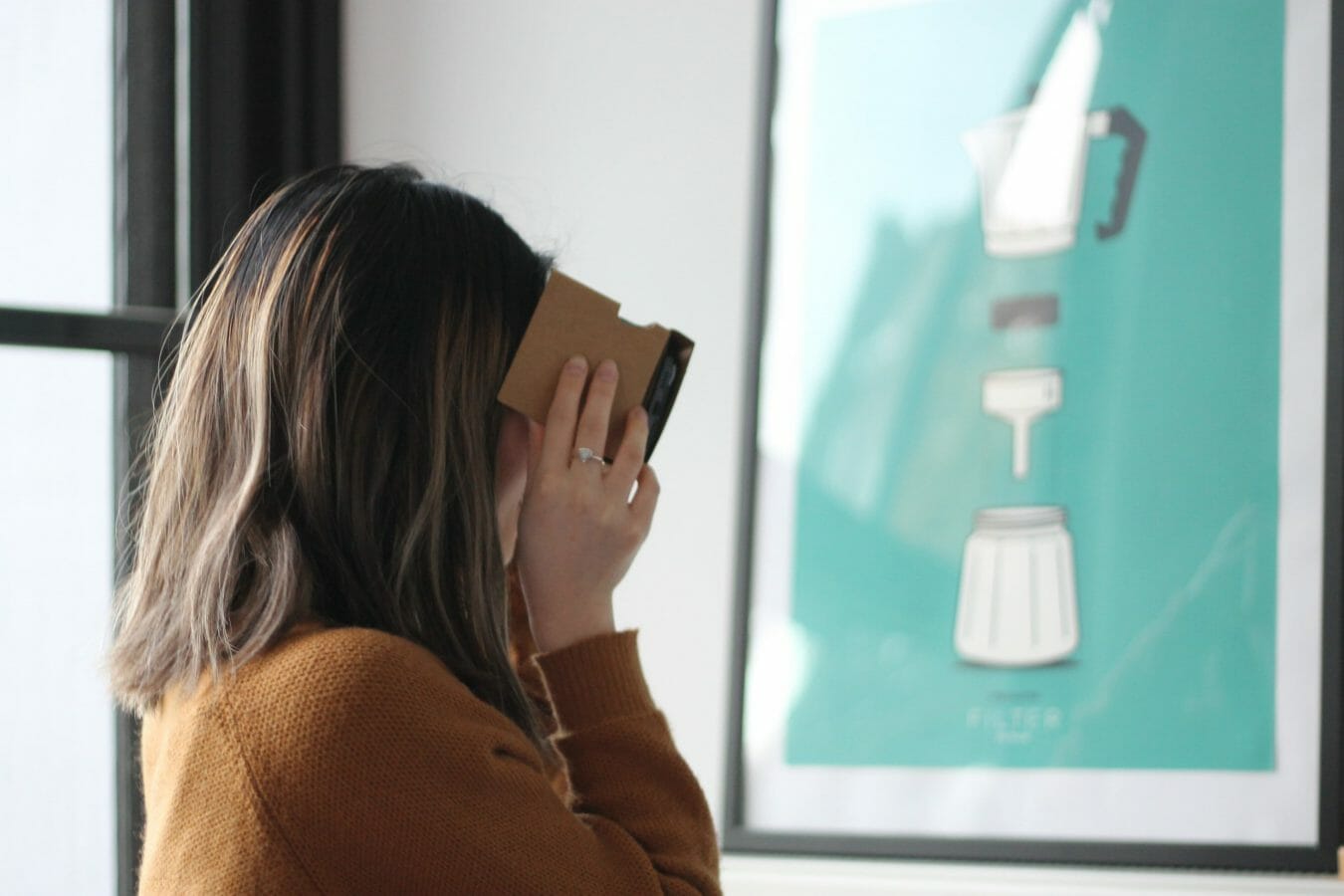 Oxford VR Is Using Virtual Environments to Treat Fear of Heights and Other Mental Health Issues
September 26, 2018
One hears often today about the uses of virtual reality in education. Some researchers and medical professionals at the University of Oxford have been harnessing the power of the technology to go one step further by using it for mental health treatment. Oxford VR, a company created from the effort, has successfully treated height phobia with VR experiences and hopes to move on to other issues and disorders such as social anxiety and psychosis. This week, the company secured an investment round of £3.2m, with backing from GT Healthcare Capital Partners, Force Over Mass, RT Capital, the University of Oxford, and Oxford Sciences Innovation.
VR Treatment Without a Therapist in the Room
VR has been used to treat mental health before, but previous solutions required the aid of a psychologist to guide patients through. The fear of heights treatment program developed the treatment by doing using a virtual coach, removing the need for a therapist to be present. In a study of 100 individuals who had lived with a fear of heights for an average of 30 years, the program was found to reduce symptoms by a factor of 68% on average.
The VR simulations involve your typical, precipitous scenarios. 'We designed the treatment to be as imaginative, entertaining, and easy to navigate as possible," said team leader Professor Daniel Freeman, according to Oxford. "So the tasks the participants were asked to complete included crossing a rickety walkway, rescuing a cat from a tree in the building's atrium, painting a picture and playing a xylophone on the edge of a balcony, and finally riding a virtual whale around the atrium space!"
Many participants noted improved day-to-day navigation following the treatment. "What I'm noticing is that in day-to-day life I'm much less averse to edges, and steps, and heights, and I'm noticing in myself that when I'm doing the VR and out in the real-world I'm able to say hello to the edge instead of bracing against it and backing up. I feel as if I'm making enormous progress," said one patient.
VR Mental Health Treatment Promises to Be Accessible
It's estimated that roughly 1 in 5 people live with a fear of heights, but very few seek clinical treatment, which can be costly and time consuming. While it isn't necessarily debilitating, it can take a huge toll in simply going about one's day.
As another participant in the study put it, 'It's absolutely brilliant, honestly, I do think it's made a huge difference. Everything I thought it was going to be, it wasn't. I anticipated it was just going to be like a game, it was going to be something that wasn't going to arouse my senses. I found myself even after the third floor, fourth floor, going up, feeling nervous, anxious about what's about to happen next. It definitely pushed the limits in terms of what I thought I would be able to achieve, and then got me to go past that.'
The latest funding round will finance further product development.
"Our focus is on developing clinically validated, cost-effective, user-centred treatments for clinical conditions with significant impact on patients, the health system and wider economy. That means targeting complex conditions such as psychosis and social anxiety," said company CEO Barnaby Perks in a statement. "I am delighted to lead a company that will transform mental health for millions by combining state-of-the-art immersive technology with world-class science from the University of Oxford."
Featured Image: Matthew Kwong, Unsplash.