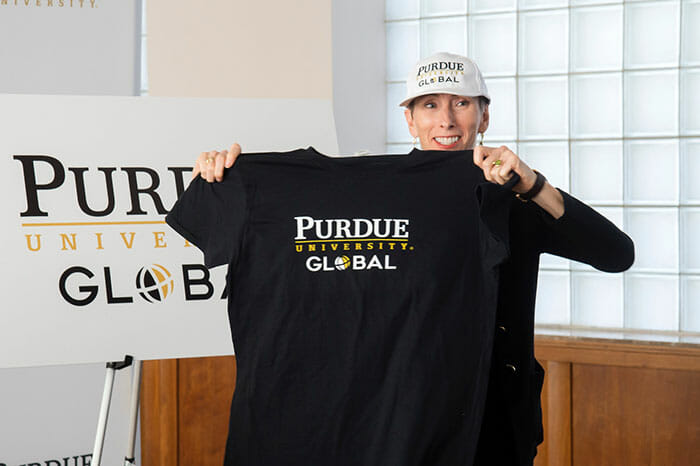 Microsoft Announces Strategic Partnership With Purdue Global
April 28, 2019
Microsoft Corp. recently announced new partnerships with several global leaders in higher education. Their goal is simple and timely. To address the growing labor gap, the company is partnering with leaders in higher education to rapidly scale training in several key areas from AI to cybersecurity to data science. Their chosen partners include Bellevue College and the University of London. Other partners include the London School of Economics and Political Science and Purdue Global.
Scope of the Program
As Karen Kocher, a Microsoft General Manager overseeing skills and jobs, explained in a press release issued by Microsoft Corp. on April 11, the transformation we're now seeing in the 21st century is significant and requires us to "step up and tackle" several key challenges, including but not limited to closing the skills gap. Kocher notes this is now a critical part of Microsoft's mandate.
Kocher is right to point out that the skills gap is real and steadily growing. According to the 
ManpowerGroup's
 Talent Shortage Survey, just under half of employers believe skill shortages have already harmed their businesses. Microsoft views their new partnership program as a cost-effective way to prepare students to fill a widening skill gap in the global economy.
To support students and workers in acquiring the skills and credentials needed to thrive in the 21st-century's rapidly shifting work world, Microsoft has also worked closely a recognized college-credit equivalency service to determine credit equivalencies in the context of its technical skills programs, including its Microsoft Azure certifications.
Another notable change is that with the rollout of Microsoft's new partnership program, many Microsoft courses–for example, data science, AI, IoT, cybersecurity and computer science–will now be eligible for college credit at participating universities.
Postsecondary Partners to Include Purdue University Global
While some of Microsoft's higher education partners, such as the London School of Economics and Political Science, will embed learning in first-year courses on campus, other partners, such as Bellevue College, will offer blended and flex-learning opportunities.  At least one partner will deliver Microsoft's curriculum fully online–Purdue University Global.
Dr. Betty Vandenbosch, the chancellor of 
Purdue University Global
, is excited about the new partnership with Microsoft, but Purdue Global also has a lot to gain from the partnership.
Over the past year, Purdue University Global has repeatedly made headlines for all the wrong reasons. As previously reported on
eLearning Inside
, the online arm of Purdue University has faced considerable scrutiny since it officially launched in 2018. The controversy started when Purdue University, a public land grant institution, decided to purchase a for-profit university (Kaplan University). For some members of the Purdue community, the purchase was viewed as out-of-step with the university's commitment to . But as President Mitch Daniels explained at the time of Kaplan purchase, they university will struggle to honor its land-grant mission if it can reach out to working adults using new methods.
In many respects, the recently announced Purdue University Global partnership with Microsoft Corp. appears to be doing precisely what President Daniels promised by helping students, including those who can't afford to study full-time on campus, acquire the skills needed to thrive in the 21st century.
Purdue University photo by Mark Simons.