How to Keep Your Child Safe During Remote Learning
January 11, 2021
Many children are taking their first steps into cyberspace much earlier than any of us imagined. With schools shuttering around the world for most of 2020 and much of the foreseeable future, learning how to mitigate the dangers that may face them is now every parent's responsibility. Keeping technology and the internet away from them until they're older is simply not an option. With social distancing, kids need devices to communicate with their friends, family, and even teachers.
The key to a safe path forward starts with clear and transparent communication. Most children begin to vie for more freedom after the age of four, but that amount of freedom comes with a lot of responsibility. In order to keep your children safe, be sure to explain the dangers of the internet—from malware to strangers. Trying to keep them off of the internet is unrealistic, so as you work to keep them safe during remote learning, there are some steps you can take to put your mind at ease.
Keeping Your Kids Safe During Remote Learning: Track Social Media Activity
Social media may be the way that teenagers are keeping their sanity right now, with parents even getting in on the fun with silly face filters and DIY videos. But the dangerous aspects of social media still exist. Private messaging capabilities can give strangers and those pretending to be their peers' easy access to start dialogues, which can then turn towards offers of in-person meetings. Cyberbullying also has been on the rise for years now and it shows no signs of slowing down.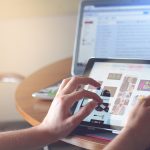 A recent Study from Cox Communications and the National Center for Missing & Exploited Children found many teens are not concerned about sharing personal information online. The majority thought posting photos or other personally identifiable information on social media was not unsafe, and nearly half were not worried about other people using their info/images in unapproved ways. Knowing this, effective communication can get them on the right track. It is important to monitor social media activity and keep lines of communication open in case your child wants to talk about what they're seeing and experiencing online.
Monitor Screen Time Behavior
Parents have been invading privacy for generations in the interest of keeping their kids safe, but we don't have to dig through their diaries or bribe their friends for info any longer. Now, apps allow us to do this more sensibly and safely—even allowing them to retain much of their privacy. While screens are a necessary part of our everyday lives during this time, keeping an eye on screen time is still important. Make sure that your child is also engaging in tacit play: encourage them to work a puzzle or do something else that uses more of their senses. There are many monitoring tools available, I recommend doing your research and being transparent with your child about why and what you may be viewing. Here are a few options:
FamilyShield by OpenDNS is a tool that blocks certain inappropriate domains on your entire home network. This includes proxy servers, sexual content, and violent sites.
Qustodio is a parental tool for phone use that features social media tracking, smart filtering, and the ability to manage screen time remotely.
Kidlogger (currently just for Android) and other similar tools are useful for adding controls to usage, and seeing exactly what functions kids are doing, and what they're typing. This and other apps allow parents to remotely view any photos the kids take, their location, and to record any incoming or outgoing calls.
Use a Secure Search Engine
For many years, encyclopedias and libraries were our hubs of research. Whether we were writing a report or learning about the bug we found in the backyard, paper books were the only definitive places to find this information. Now, there's the internet. Children have the ability to find an answer to any question that crosses their mind—and that ability is both wonderful and terrifying. Information online is not monitored by anyone and as a parent, you can't possibly read everything that your child finds online before they do. This is where a secure search engine and communication platform like GOFBA comes in.
With airtight encryption and no cookie collecting or storing your information or tracking your usage, users are provided with the safest and most private online experience available worldwide. Founder, Anna Chin, set out to provide a safe place for parents and children online—an alternative to other risky search options, a place without pornography or violence, a place that we feel safe letting our children explore.
We're all online more than we wished we were—from work to school to social events, it's our new reality. As parents, we want to keep our children out of harm's way, including avoiding inappropriate material they might find online. Leveraging safe tools and keeping communication lines open, help to navigate the new digital landscape, and more importantly, help to keep your family safe.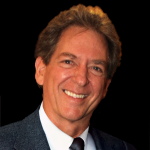 About the Author: Bill DeLisi is one of the world's most authoritative experts on cybersecurity. He is currently the Chief Executive Officer, Chief Technology Officer and a founding member of the Board of Directors for GOFBA, Inc. DeLisi has more than 30 years of experience in the computer industry, including holding the position of Chief Technology Officer at several companies. He has worked closely with Microsoft Gold Certified Partners, helping pioneer "cloud" computing and creating security infrastructures that are still in use today. DeLisi is responsible for the development of proprietary technology that serves as the backbone of GOFBA's platform and has over 30 certifications with Microsoft, Cisco, Apple, and others, which includes the coveted Systems Engineer with Advanced Security certification, as well as expert status in Cloud Design and Implementation.
Featured Image: Tim Mossholder, Unsplash.