How CLOs Can Sell the Value of an LMS to Your Organization
October 29, 2020
Chief Learning Officers (CLOs) walk a fine line between business and learning. They need to keep the needs of Learning and Development (L&D) departments top of mind. But at the same time, they need to justify how learning meets business goals.
To sell the value of a learning management system (LMS), CLOs need to translate learning deliverables into business jargon. Luckily, it's an easy transition to make. Learning provides the driving force behind a ton of business goals. This article will explore how you can sell the value of your LMS by aligning your training to your organization's top priorities.
Realize the Value of Your LMS: Pinpoint Business Goals
L&D often focuses on HR issues like onboarding or career planning. But an LMS can solve different problems in your organization.
Learning can impact your core business in three innovative ways: 1) sharpen your organization's competitive edge, 2) generate revenue from course sales, and 3) reduce costs in other departments.
Keep your Organization's Competitive Edge
Your business probably fits into one of three competitive edge categories: low cost, premium service, or niche. Training has an important role in keeping that edge, especially as new technologies disrupt many industries.
"Knowledge is being aware of what you can do. Wisdom is knowing when not to do it." -Anonymous #MovitationMonday #Monday pic.twitter.com/ATe5Xc1Xt7

— BenchPrep (@benchprep) October 26, 2020
West Monroe's report, The Upskilling Crisis: Effectively Enabling and Retraining Employees for the Future, highlighted that 33% of employees report never being trained on new technology. You can only leverage digital disruption in your favor with training. Otherwise, new technology will make people flounder, instead of increasing productivity.
Below you'll find a few questions to figure out how your L&D team can help keep that competitive edge:
-Will you increase productivity by helping teams adopt new tools?
-Can L&D improve your organization's customer service with curated content?
-Will you dominate your niche with cutting edge skills?
-Can your team reduce the cost of production through training by minimizing errors?
Generate Revenue with Course Sales
L&D has traditionally been a cost center. But it doesn't have to be. The rise of LinkedIn Learning, Udemy, and SkillShare show people have an insatiable desire to learn. In fact, the global online education industry is forecast to reach $319 billion by 2025. You can use this new trend to your advantage by selling learning products directly to your clients. As an added bonus, these courses also facilitate product adoption.
For higher educational institutions or training companies, an LMS becomes an invaluable tool. It not only delivers training. Your LMS can also improve your courses with data-driven insights by:
-Tracking learner engagement
-Zeroing in on drop-out points
-Guiding new course development
-Reduce Costs for Other Departments
L&D has traditionally received requests for courses to help other teams solve problems. In fact, it's probably the number one reason organizations buy an LMS.
The top challenges of L&D professionals reflect this reality. LinkedIn's 2020 WorkPlace Learning Report found they struggled most with cultivating manager buy-in, building a learning culture, and increasing learner engagement.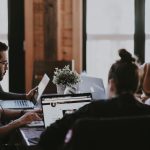 To sell the value of your LMS, it needs to go beyond traditional learning deliverables. Today's LMS platforms can also become an important tool for your marketing, customer success, and sales teams.
Below you'll find new ways to use your LMS across multiple departments in your organization:
-Find skills gaps, upskill employees, and map employee competencies in HR.
-Grow your brand with online communities and virtual events for your marketing team.
-Upsell or cross sell clients based on course data for your sales team.
-Build custom resources to educate clients for your customer success team.
-Enable cross-departmental training and networking.
The Ultimate Persuasion — Your Return-on-Investment (ROI)
When selling the value of your LMS, nothing is more persuasive than the return-on-investment (ROI). You can sell the ROI of your LMS in two ways. You can use it to fulfill multiple use cases, or, your LMS can affect your bottom line by reducing costs or generating revenue.
For example, HR technology suites often come with a built-in LMS. They may not be the best-in-class, but they cost less money than a premium product. On the flip side, BenchPrep works with clients who generate millions of dollars from training. They're willing to invest in advanced features because a premium LMS promises higher revenue.
As you calculate the value of your LMS, here a few questions to ask:
-What costs can my LMS reduce? Can I reduce HR, marketing, or sales costs?
-Where can my LMS help me generate revenue? Selling courses? Target marketing? Sales enablement?
How Will Your LMS Change Your Organization?
ROI calculations usually focus on what you stand to gain by implementing new technology. The other side of this equation gets less attention — what do you stand to lose if you don't buy an LMS?
Here are a few scenarios to help you think about the less tangible benefits of an LMS:
-What happens if you don't upskill your employees and you lose that competitive edge?
-If you sell online courses, what happens if your learners leave bad reviews after a poor user experience?
-Will your organization be left behind as others move onto more advanced marketing techniques?
To sell the true value of an LMS, you need to go beyond numbers. You need to focus on the intangibles — your core business, your customer experience, and your business's agility.
Ultimately, you're selling the value of your LMS by how it will change your organization. Yes, it needs to be delivered in business jargon. But the goal remains the same — change lives through training.
Joe Miller is the VP of Learning Design and Strategy at BenchPrep.
Featured Image: Mike Kononov, Unsplash.