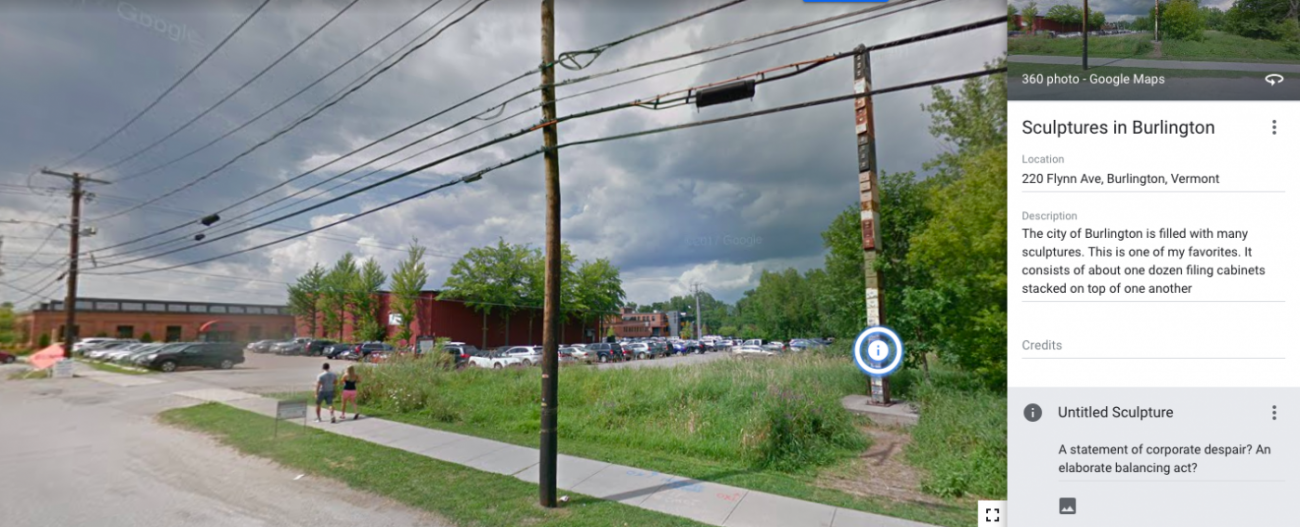 Google Releases Tour Creator, An App that Lets Students Design their Own VR Journey
May 10, 2018
It's teacher appreciation week and the folks at Google took the opportunity to showcase yet another addition to their education services. For many U.S. students in K-12 classrooms, Google Expeditions was their introduction to virtual reality. Built on the Google Daydream platform, and coupled with the very inexpensive Cardboard headsets, students could explore places such as the International Space Station, Machu Pichu, and Antarctica from their desks. On Wednesday, the search engine giant announced yet another addition to their VR offerings. Tour Creator allows students to, well, create their own VR tours.
Instead of sitting somewhat passively through an expedition, the new application allows students to become the authors of their own expeditions. Tour Creator allows learners to use either the Street View on Google Maps or their own 360º images. It is designed to be intuitive and easy for anyone to use.
"The technology gets out of the way and enables students to focus on crafting fantastic visual stories," said Charlie Reisinger, a school Technology Director in Pennsylvania, in Google's blog post.
Creating a Tour
Tours are made up of individual 'scenes.' Again, these can be chosen from Street View or uploaded. Users can add description to each scene along with 'points of interest.' These points of interest can be placed in fixed positions within the 3D image, allowing for elaboration within a given scene.
The application also allows for image overlay. In other words, you can stick a two-dimensional image into place within a 360º tour stop.
These tours can be published to Poly, Google's VR image sharing platform. Tours on Poly are publicly available, and the library already has a large body of independently created educational content. Poly also features content from other Google VR services—such as Tiltbrush, a 3D animation app.
While the feature is not currently available, down the road, students will be able to add their tours directly to the Expeditions library as well.
"Being able to work with Tour Creator has been an awesome experience," said Jennifer Newton, a school media coordinator in Georgia, according to Google. "It has allowed our students from a small town in Georgia to tell our story to the world."
Tour Creator Joins a Large Body of Google VR Web Apps
To be clear, Tours, Tiltbrush, and Poly—along with Earth VR—form the image side of Google's VR services. They have also done extensive work with VR video as well. You probably won't see it in an average K-12 classroom, but Jump serves as a VR video creation suite. Jump cameras go for around the ticket price of a 2018 Kia Forte. Jump Stitcher serves as VR video editing software and YouTube already hosts a great deal of VR video content.
Tour Creator is available now. With the school year soon coming to a close, teachers will have the whole summer to plan its use for the fall semester.