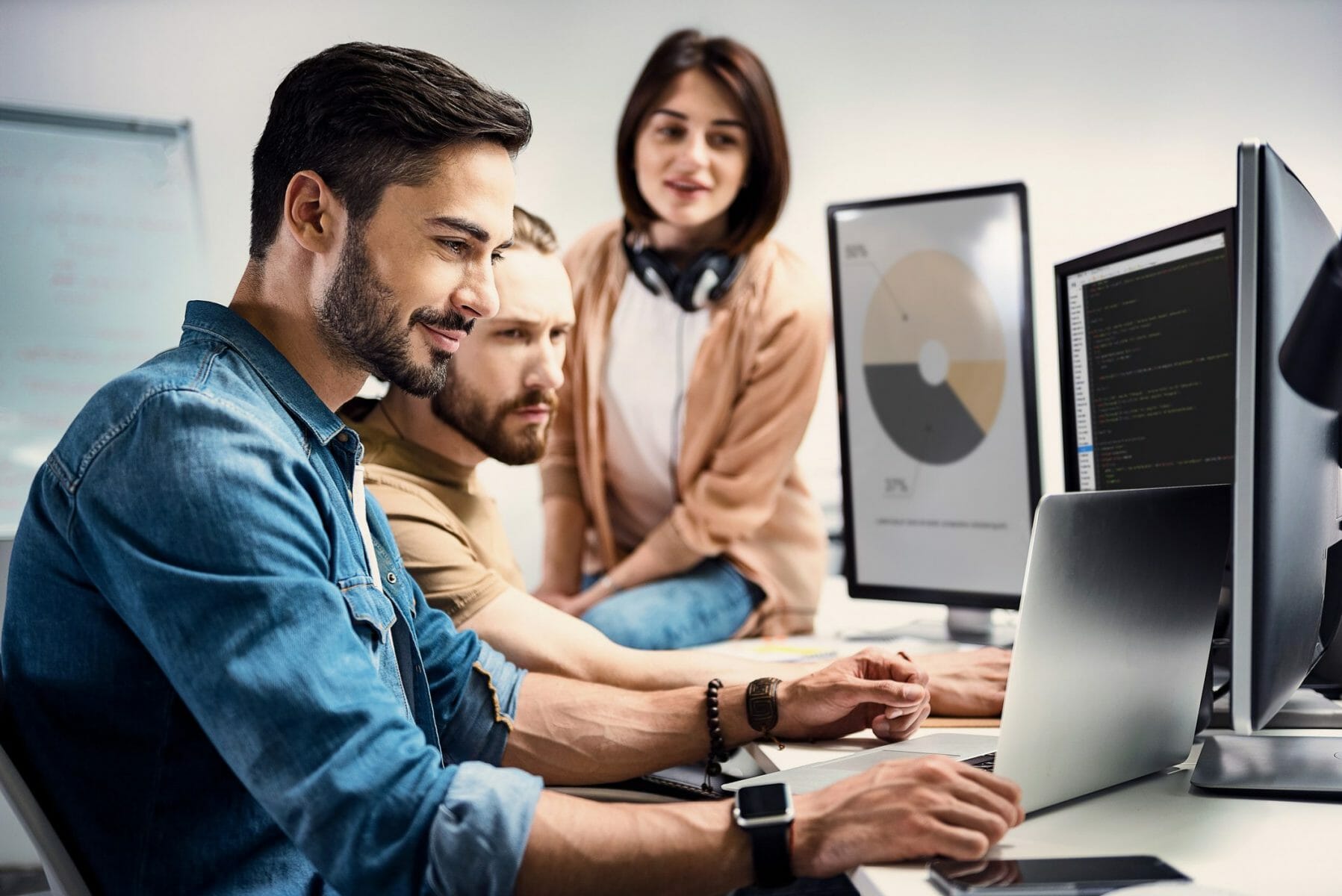 Global Corporate LMS Market Expected to Grow to USD 7.12 Billion by 2023
May 14, 2018
A new study suggests that the corporate LMS market will grow from USD 2.06 billion in 2018 to USD 7.12 billion by 2023, at a compound annual growth rate of 28.2% over the five year period in question.  Factors driving the increase include the ongoing innovation in eLearning tools, increasing mobility of these tools, and growing demand for continuous learning. The study was released by Research and Markets earlier this week and is based on interviews with chief executive officers (CEOs), marketing directors, innovation and technology directors, and executives from a wide range of key organizations in the corporate LMS market. 
Blended Learning Among the Factors Driving Upsurge
As emphasized in a press release issued with the report's launch, a key factor driving the corporate LMS market's upsurge is the move to blended learning. This may come as a surprise since blended learning is more often associated with higher education than the training sector, but in fact, blended learning is also growing in the workplace. Indeed, as stated, "As blended learning is a hybrid learning model that offers an effective collaboration of traditional classroom learning and web-based online learning to engage trainers and learners across the globe, it is expected to grow at the highest rate. Blended learning helps save time, is economical, engages learners effectively, and is a flexible and creative way to guide learners."  
Reskilling is the New Normal
In the coming years, no job or sector will be spared. However, in the Fourth Industrial Revolution, there are some sectors that will find their skills disrupted at a more rapid pace than others. Somewhat surprisingly, the media, entertainment and information sectors will experience the most stability in skill sets followed by the consumer sector. By contrast, the transportation sector and the financial services sector will experience the highest levels of disruption between now and 2020. As a result, all workers and not only those motivated to acquire new skill sets will need to reskill. Indeed, as recently stated in a World Economic Forum report, moving forward there will be a "wholesale reskilling of existing workforces throughout their lifecycle." To be competitive, this naturally means engaging in constant training. This factor alone is expected to play a critical role in the upsurge of the global corporate LMS market over the next five years.
The Asia Pacific Corporate LMS Market is Growing
A number of factors are expected to lead to specific corporate LMS growth in the Asian Pacific region over the next five years. Most notably, there is growing pressure among Asian Pacific companies to report a higher return on investment for talent development. To do this, it is critical to have the right tools on hand to assess employees' learning requirements, develop and deliver targeted training programs, and obtain quantifiable data to asses the success of such programs. Despite projections of major growth in the Asian Pacific region, however, Research and Markets' report on the corporate LMS market notes that North America still has the largest market hold in the global corporate LMS market. 
While there is no doubt that the LMS market is also growing in the K-12 and higher education markets, with growing pressure on both employees and organizations to invest in reskilling, the corporate LMS market certainly seems bound to grow over the coming five years. It is too early to predict whether this upsurge will be dominated by existing heavyweights like Skillsoft, which already has a global presence, or also see the arrival of new players on the global corporate LMS market. What's clear is that the need and demand for effective corporate LMS products appears bound to increase, creating a potential opening for LMS companies looking to scale up at this time.