Could 2021 Be The Year Your Career Changes?
January 06, 2021
For many people, 2020 was a difficult year financially thanks to coronavirus rearing its ugly head and forcing many people out of work. Millions of businesses were forced to close their doors for the last time, causing so many unfortunate job losses. While the world is trying to adapt to some sort of new normality, playing things by ear and trying to keep things going, you may be wondering what 2021 has in store for you. Whether you were unfortunate enough to lose your job last year, or you're simply looking for something else to make a difference in the world, take a look at some career ideas to embark in 2021.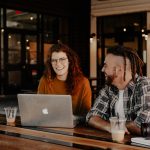 Become a Key Worker
Over the past year or so, we've seen millions of people come together as a community to help battle this terrible virus. Some of which have been retired key workers coming out of retirement to help backup the system and save as many lives as possible. You don't have to have a doctorate to become a key worker, and if you're looking for a way to make a difference in your community through your career, then taking on a key worker role might just be the perfect solution for you. Whether you're looking to head into the caring industry, or you're more than happy ensuring shelves are well stocked with essential goods, key workers are very much needed in 2021.
Go Back to School
When you're between careers and you're considering going back to school to learn a new skill, it can be difficult to know where to turn next, especially if you're a mature student. However, many schools, such as www.chc.edu.au, offer a wide range of courses that can suit your personal needs. If you've got prior commitments such as children, for example, there are a plethora of courses that you could take to better your future while still being able to take care of your family both with your time and financially. Remember, if you're worried about your finances while studying, your university will be able to provide you with options to help you along the way.
Start Your Own Business
With jobs becoming more scarce each passing day, it can be difficult to know when to trust a new job opening. Will you be there in a year or two, or will the impact of the economy affect this job too? A great way of avoiding this is by starting your own business so that you've got as much control over your career as possible. There are lots of businesses that have thrived during the pandemic, and while it may seem like an odd move to start a business right now, there's nothing saying you can't build a very successful business! Becoming the boss of yourself will help gain complete financial freedom and prevent you from being the victim of redundancy due to the pandemic.
What does 2021 hold in store for you? Consider these three things if you're unsure about where to take your career path this year!
Featured Image: Olga Serjantu, Unsplash.