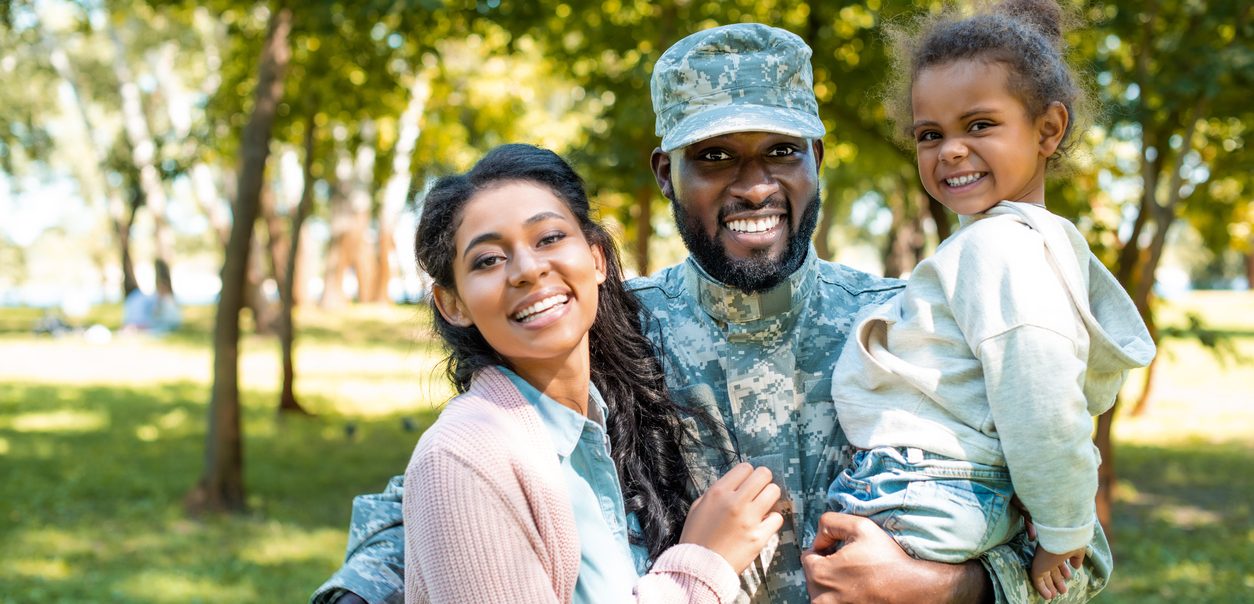 Freedom Learning Group Hires Military Spouses for eLearning Development While Stationed Overseas
November 29, 2019
As digital technology makes remote work more viable, some populations of underemployed professionals are coming online. Freedom Learning Group, founded by Stacey and Nathan Ecelbarger, has employed over 200 qualified military spouses to develop eLearning products, conduct accuracy reviews, become instructional designers, and more. On November 27, the company announced they had entered into a partnership with Instructure, the makers of the Canvas LMS, to embark on Mission: OER. The two companies plan to build up an internship where military spouses author high quality open educational resources (OER).
How Freedom Learning Group Got Started
In 2015, Stacey Ecelbarger was ready to make a career change. After spending a good deal of time thinking about the future in a long term sense, she decided to open a real estate brokerage in Lake Mary, Fla. But after being in business for two days, her husband Nathan was informed that he had been stationed to serve with the U.S. Marine Corps in Stuttgart, Germany. So Stacey put her brokerage on pause and the Ecelbargers headed across the Atlantic.
Once the family got settled and Nathan got to work, Stacey began trying to figure out how she was going to spend her time productively overseas.
"I had never gone with Nathan anywhere before because he was a reservist," Stacey said over the phone. "He would go drill for a couple weeks at a time and then come back. In Germany, I didn't have a support system. I didn't know the language."
Luckily, Stacey was not alone. She began attending Mother of Preschoolers (MOPs) meetings. Part of the group's work involves supporting military mothers and spouses overseas.
"Most of the engagement for military spouses was about filling gaps on resumes," Stacey said. "They suggested we volunteer or take entry level jobs as baristas, cashiers, or customer service agents. Just at the table I was seated at, there was a chemist, a nutritionist, an engineer, and a professor. At home later that night, Nathan and I started formulating our plan."
This reality is not a reflection of the good work that MOPs does. Instead, it speaks to the difficult situation in which many military families are placed.
The two both had backgrounds in digital education, and they realized that they had stumbled onto a huge pool of underemployed professionals.
Unemployment and Underemployment Among Military Spouses
There are just under 650,000 spouses of active duty service members. According to Hiring Our Heroes, a foundation supported by the U.S. Chamber of Commerce dedicated to fostering employment among America's veterans and service members, the unemployment rate among military spouses ranges between 20% and 25%. What's more, taking into account experience and education, 35% to 40% are underemployed.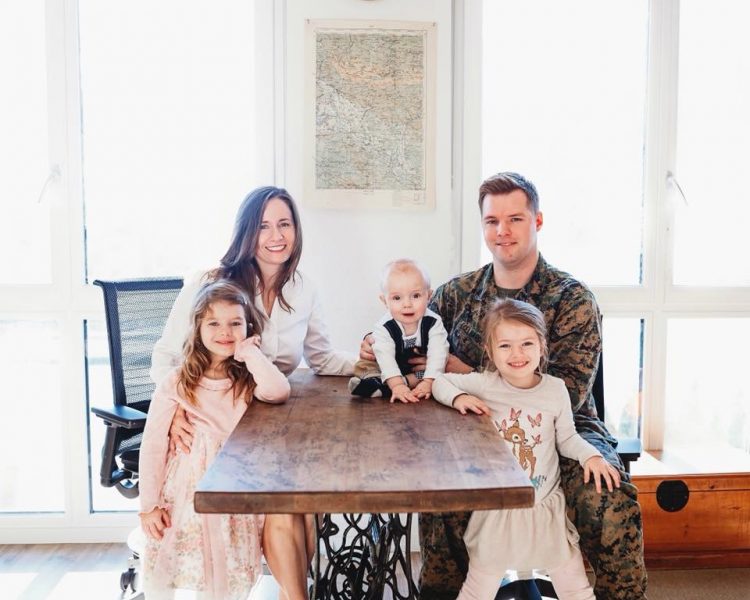 So in 2017, Stacey and Nathan launched Freedom Learning Group. Their idea was to hire qualified military spouses to work remotely on a wide variety of digital education contract work.
"We saw the ability, as an employer, to take on large projects," Nathan said. "Our first project was for a large edtech companies. We accuracy reviewed over 3,000 calculus assessments between the Christmas and New Years break. We've continued to take on larger projects ever since in a number of areas."
Today, Freedom Learning Group does business in three distinct areas. They'll contract with education publishers to author content, provide accuracy reviews, or take care of any instructional design work that might be required. They'll also provide similar services for professional training course providers, like Coursera or LinkedIn Learning. They also help to develop and manage online college courses on a fee-for-service basis.
The company has already employed 210 military spouses, and they have set the goal of reaching 1,000 by 2021.
In October, Freedom Learning Group was inducted into the Military Spouse Employment Partnership. The Department of Defense initiative now includes 435 companies who have collectively employed 139,000 military spouses since launching in 2011.
Mission: OER
Most recently, on November 27, Freedom Learning Group announced they had partnered with Instructure to initiate an open education program, Mission: OER.
Beginning in 2020, Freedom Learning Group will begin funding the development of high quality OER textbooks and content in salient professional and high growth subjects. These will include STEM subjects, finance, accounting, business, and computer science.
Freedom Learning Group employees will have access to Instructure's learning management system Canvas and its various course authoring tools. The resulting OER texts will be released on a creative commons license and hosted on Canvas Commons, Instructure's OER library.
There's no financial arrangement involved. The effort, instead, is born out of the success of a pilot internship program that Freedom Learning Group conducted earlier this year. The company brought together eight military spouses to develop OER. After they completed the program, the company hired all eight interns on for further contract work.
"We have an overwhelming amount of interest from military spouses who have advanced degrees in many subjects—biology, chemistry, health care, and more—and they want to get involved in the education space, develop content, repurpose OER, and learn instructional design," Nathan said.
In other words, the internship works as an onboarding procedure.
"Let's say someone comes in with a PhD in zoology and says, 'Hey, I'm underemployed, and I want to sidestep into the education space.' We don't have a contract with anyone right now to work on any zoology content. But we still want to provide these military spouses the opportunity to come in and get started learning instructional design and what building high quality content looks like," Nathan said. "On the other side of things, a lot of the time in the OER space, you get what you pay for. A lot of our work involves adapting free content. We conduct accuracy reviews, go through find errors and typos and things like that.
"A lot of OER is developed by mini grants at the college level where you have one individual faculty member creating content. It's great that it's free, but it doesn't go through the typical editorial process where it's peer reviewed, copy-edited, and proofread. We see value in this simply because we're able to involve military spouses further upstream. And we also want to support efforts that we see valuable, like open education."
Correction: December 2. This article has been amended to provide more detail – specifically, details on Freedom Learning Group's first contract.
Featured Image: LightField Studios, iStock.