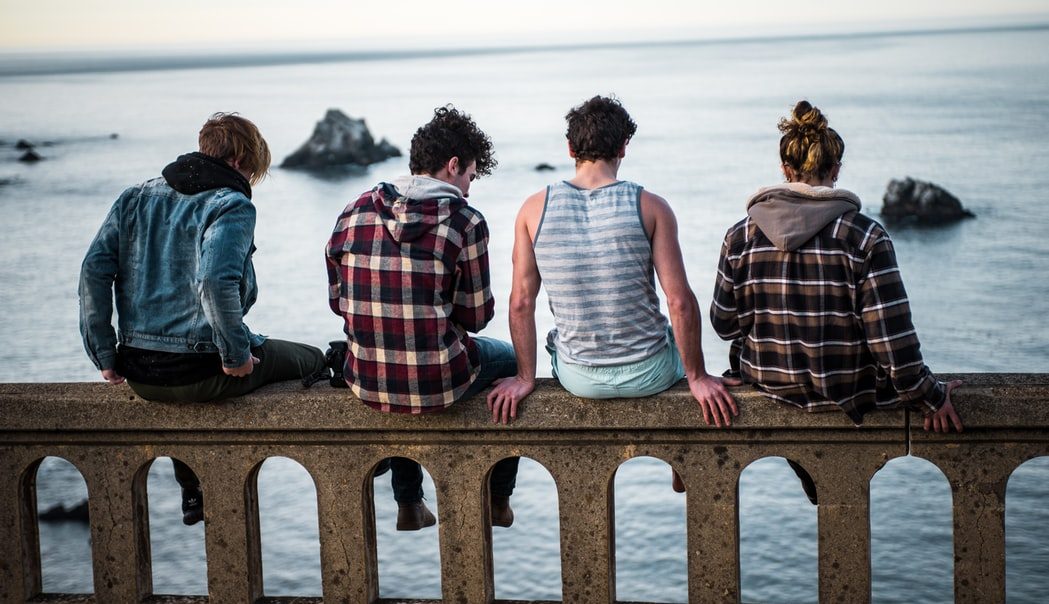 Free Courses to Help Teens Stand Out Among Their Peers
July 13, 2019
By the time the first week of summer vacation is over, a lot of teens are beginning to wonder what they will do for the next seven weeks. While binge-watching a favorite show or hanging out with friends is fun, it is difficult to spend the entire summer doing either activity. Fortunately, in an era of online learning, there are plenty of free courses to help teens pass the time and learn new skills, get ahead on their studies, and even train for future careers.
Recommended Free Courses to Help Teens Get an Edge Over Their Peers
Jumpstart Your School Work or Test Prep on the Khan Academy
Most teens have already heard about the Khan Academy. This one-stop-shop for academics and test prep is free and has a lot to offer. Want an edge over your peers in a tough course like chemistry or calculus? If you're dedicated, over the next 7 weeks, you can breeze through the entire curriculum on the Khan Academy, and when you return to school in September, you won't only be able to dazzle your peers and teachers with your knowledge but also will likely end up reducing the time you spend studying throughout the year.
The Khan Academy is about more than course prep. One of its greatest offerings is its test prep. If you're about to write the SAT, or plan to write the SAT in the future, you can easily create a personalized study plan. If you're prone to forgetfulness, don't worry–the Khan Academy has a notification function, so you can get daily reminders about the exercises you need to complete each day.
Complete a University-Level Course or Specialization on the Coursera Platform
Most courses on the Coursera platform can be audited for free. If you want to compete a Coursera specialization and have proof you did all the course work, it is possible, but it will cost a nominal fee–generally, just $50 per month. What's exciting about the Coursera platform is that it makes it possible for anyone–even a teen who is just sitting around wondering how to pass the time–to complete university-level courses with some of the world's top faculty. Along the way, enrollees can also acquire valuable new skills to set themselves up for success in the future.
For example, it is becoming increasingly common to take a gap year, and there are now a growing number of gap year programs for young adults. Naturally, most competitive gap year programs prefer candidates who can actually bring something of value to their organization. If you're considering doing a gap year and want to spend that time working in a foreign country, one way to prepare is by enrolling in Coursera's TESOL (Teaching English as a Second or Other Language) Certificate program. Offered by expert faculty at Arizona State University, this series of courses will give you the basics needed to teach English as a second or other language abroad. If TESOL isn't of interest, other potential Coursera specializations include Deep Learning, Cybersecurity, and Python.
Train to Save Lives with a Red Cross Online Course
If you want to play a key role in your family, school, or community, consider completing one more courses offered by the Red Cross. While not free, most Red Cross courses are nearly free ($30 per course). The Red Cross's online platform also offers a wide range of courses, including First Aid courses on topics such as Adult First Aid and Child and Baby First Aid, CPR courses, and courses just for babysitters and lifeguards. Completing one or more Red Cross courses is also a great way to gain skills that will give you an edge over your peers when you apply for future summer jobs.
Inspiration for Teens
Spending the entire summer engaged in independent study may sound overwhelming, but it can yield great returns. For inspiration, read eLearning Inside's recent article about Braxton Moral who used his spare time and summers to complete an entire undergraduate degree at Harvard University and ended up graduating from Harvard and high school at the same time.
Photo by Sammie Vasquez on Unsplash.