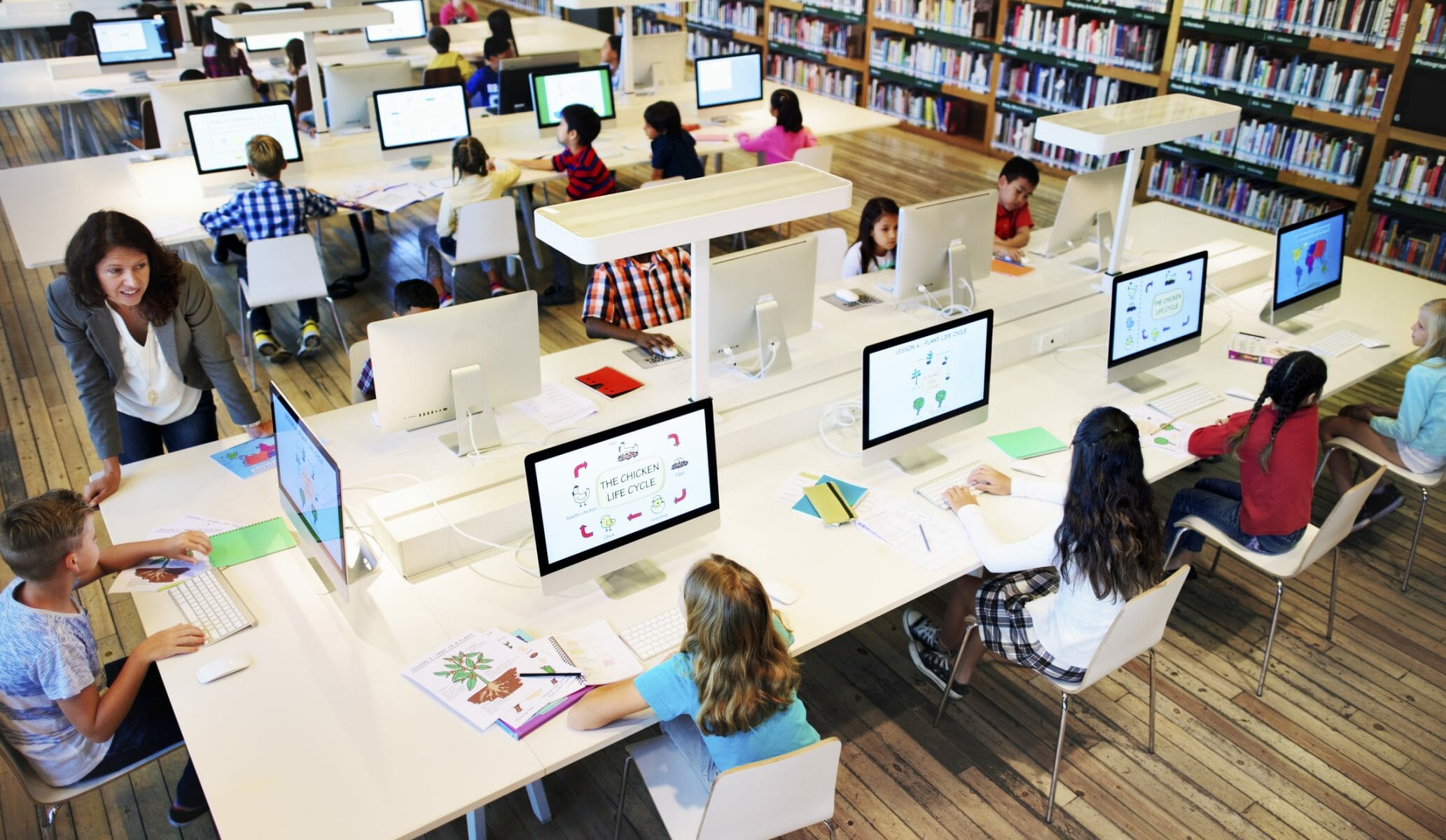 Former Kaplan Executive Appointed President of Schoology
May 25, 2018
On May 24, Schoology, a learning management systems (LMS) company, announced that Justin Serrano would soon be stepping into the role of president. In what will be a new role for Schoology, Serrano will oversee the company's strategic plan at the level of sales and marketing, customer success, and finance. Serrano arrives at Schoology after a year of rapid and expansive growth nationwide.
Schoology Continues to Grow
Serrano and the president role may be new but Schoology is already an established player in edtech. Schoology was founded by three Washington University alumni in 2010. Over the past eight years, the company has continued to grow and position itself as a major competitor in the LMS sector. The company currently serves Arizona State University and Wheaton College, as well as the Los Angeles Unified School District.
With a focus on online learning, classroom management, and social networking, Schoology's platform is designed to improve the learning experience for teachers and students while promoting parental engagement in the education process through better communication and enhanced access to learning. In May 2017, the company's co-founder and CEO Jeremy Friedman told EdTech that while the company continues to grow, it remains true to its original mandate: "Our mission is still the same–we are advancing what's possible in education. The big difference is that the company has grown, not just in revenue and size but also in scope and pace of innovation. Schoology's position as a market leader has created amazing opportunities to expand the general definition of learning management. We are now building products and features to enhance the entire education experience."
What Serrano Brings 
Serrano, who holds an MBA from Harvard University, has nearly twenty-five years of operating experience, primarily in the edtech sector. Much of his prior experience was at Kaplan Test Prep, where he held a variety of leadership roles for over 17 years, and eventually served as President of K12 and College Prep. For a short time, Serrano worked for a private equity firm, Weld North, and through their acquisition of Generation Ready, led the company as CEO.
In a press release issued on May 24, Serrano said, "I am thrilled to build on Schoology's success as we accelerate our growth. I became familiar with Schoology through direct conversations with school district leaders who raved about the platform's capacity to facilitate instruction while being easy to use for teachers."
The company's senior leadership are also excited about Serrano's arrival and his ability to help them continue to scale up at a rapid pace. As Friedman says, "2018 has already been a monumental year of growth. We've added a large number of school districts across the country and continue to drive innovation through our products to further our mission of advancing what's possible in education. I am confident that Justin [Serrano] is not only the right person to help lead our team through this next phase of growth, but also to support the educators, students, and parents who already view Schoology as an invaluable educational tool."
What the Appointment May Mean for Schoology
Since being founded in 2009, Schoology has raised over $57 million and continued to expand at a steady pace, making notable inroads into the K-12 and higher education markets. Serrano's appointment in a new role focused on sales, marketing, and customer success combined with his previous experience at Kaplan and with private equity firms may signal Schoology's desire to expand even more rapidly or to start moving into new territory, including the ever-growing and lucrative college prep market. What's clear is that Serrano will bring a robust portfolio of experience that will add to the company's growing reputation and reach in the edtech sector.