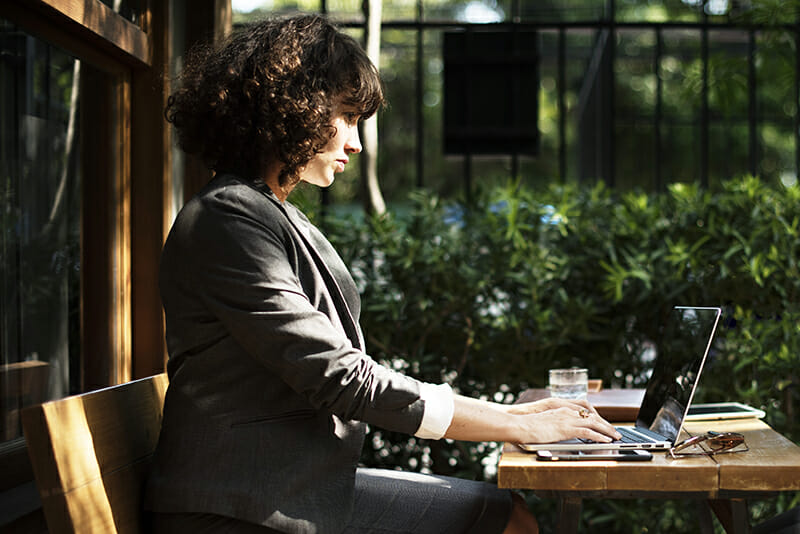 First Annual "Top 20 Online Learning Library Companies" List Published
August 02, 2017
Last week, Training Industry, Inc. published its first ever Top 20 Online Learning Library Companies List. The honorees included many of the most well-established names in eLearning and corporate training, including NIIT, BizLearning, HealthStream, and Lynda.com. A number of relative newcomers were also featured, including Simplilearn, Coursera, and EdCast.
What Makes A "Top Online Learning Library Company"
"We are excited to announce our first annual Top 20 Online Learning Library Companies List," said  Ken Taylor, president of Training Industry, Inc. "This list was created to aid organizations in identifying the best resources for high-quality, on-demand learning content and solutions. The organizations that qualified for this list show tremendous diversity in their course offerings while also providing innovative features and analytics that meet the need of modern learning and development."
With the standardization of high speed internet access and digital technologies, the field of online corporate training has grown crowded in the last decade or so. Among the multitude of corporate training companies occupying this market space, Training Industry focused on a number of specific criteria for the companies that would qualify for the Top 20 list. According to the Training Industry website, these were the most important factors in choosing the winners:
Industry visibility, innovation, and impact

Breadth and quality of courses and content

Company size and growth potential

Quality of clients

Geographic reach
The complete list of honorees (in no particular order) is as follows: Velociteach, Skillsoft, CrossKnowledge, HealthStream, Pryor Learning Solutions, Hemsley Fraser, Udemy for Business, Coursera, NIIT, Simplilearn, Lynda.com, Prositions, BizLibrary, ej4, eLearning Brothers, Udacity, Harvard Business Publishing, Degreed, EdCast, and Litmos by CallidusCloud.
Development of a Top 20 List
The Training Industry website has been publishing "top 20" lists for IT Training Companies and Companies in the Training Outsourcing Industry since 2008. Since then, they've also begun to publish lists for the top Learning Portal Companies, Content Development Companies, Workforce Development Providers, Sales Training Companies, and Leadership Training Companies. A Gamification Companies category was added in 2014, and a Coding Bootcamp Companies list was included in 2016.
Doug Harward, CEO of Training Industry, Inc., highlighted the rationale behind the creation of a separate list for Online Learning Companies at this time in the industry's evolution.
"The inaugural Top 20 Online Learning Library Companies List was developed because we recognize how important it is to provide effective and accessible training content in the corporate L&D environment, including making that content available on demand to the individual," Harward said. "We look forward to seeing this segment of the industry continue to excel in providing organizations and learners with the content they need, when they need it and how they need it."
Reactions from Winning Companies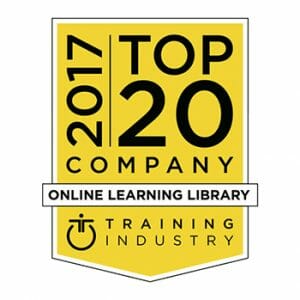 Statements from the leadership teams of the winning companies often touch on similar themes: the changing demands of the corporate world, the drive towards greater learner independence, and the need for continued innovation in a rapidly evolving industry.
Ian Fanton, senior vice president and head of the Corporate Learning group at Harvard Business Publishing, reflected on the growing expectation for training to fit seamlessly into learners' schedules.
"Different learning styles and different organizational needs require different approaches and formats," Fanton said. "Learners want access to on-demand, self-directed tools that allow for short bursts of learning on their own schedules, and we know that we provide the strongest solutions available for organizations who need to provide quality on-demand learning that truly brings results."
"It's an honor to be recognized by Training Industry," said Frank Russell, CEO at Prositions, Inc., in a press release after the list was published. "The 19 other companies on this list have all made significant contributions, and I am excited to see our company recognized as a content leader alongside them. Our new library of micro-learning content is changing the way organizations are developing and engaging their employees."
More information about each of the companies named to the Top 20 list is available on the Training Industry website.