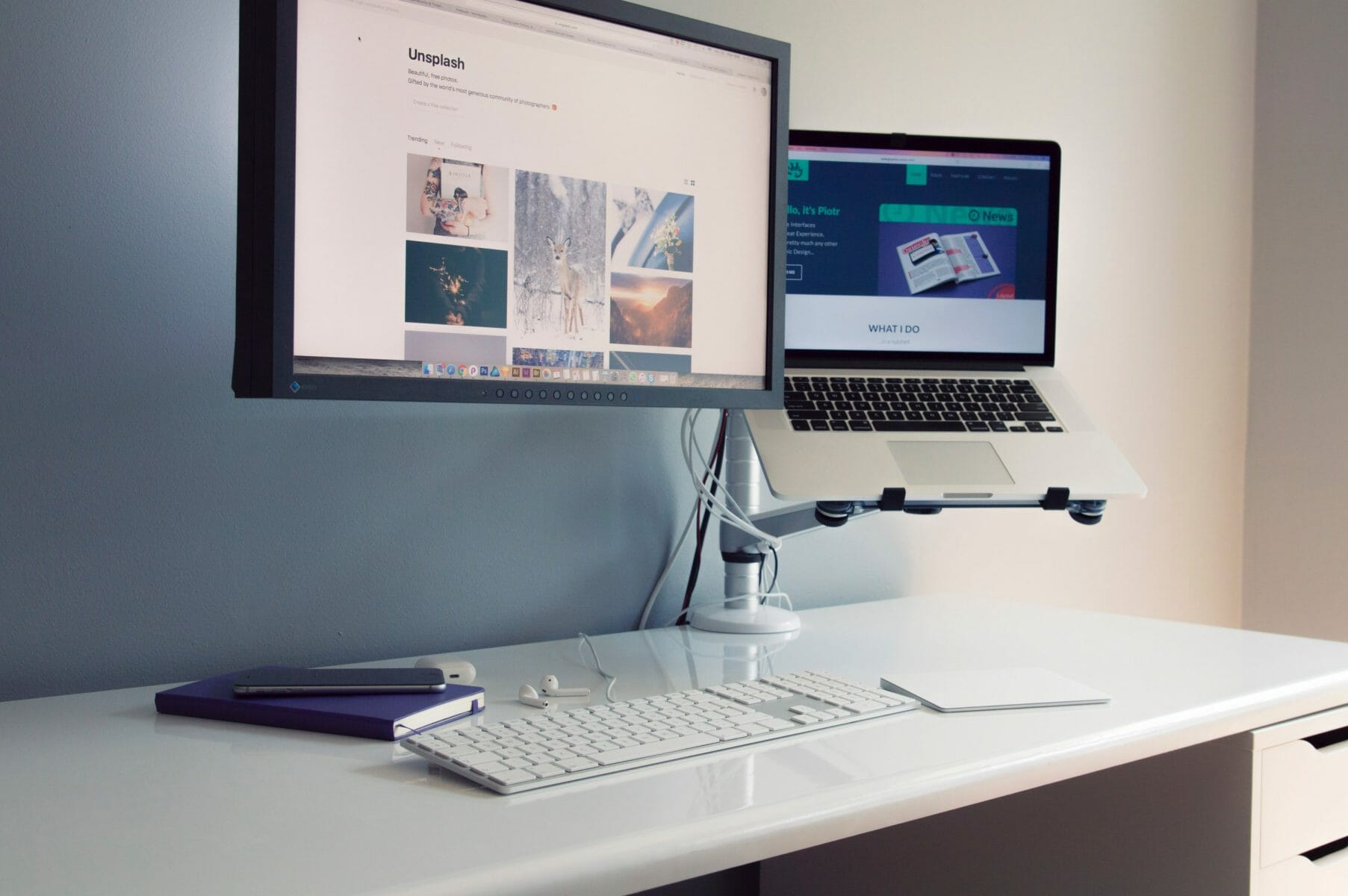 Coding Bootcamp Creates Scholarship for Women in Tech
October 18, 2017
Over the past three years, the Silicon Valley has been at the heart of multiple gender-based controversies.  As company after company has come forward with their numbers, the reason is obvious. Across the board from Google and Apple to Facebook and Yahoo, in the tech sector, women are consistently under represented as employees. When you eliminate non-tech positions (e.g., administrative, retail, and marketing roles), the disparity is even greater. As of 2014, only 15% of tech jobs were occupied by women at Facebook and Yahoo and at Twitter the split was even worse (only 10% of tech positions were occupied by women).
While the problems certainly reach beyond education, part of the problem is the talent pipeline: Women account for only 18.1% of students in bachelor's computer science programs. To help train more women for positions in tech, Bloc, a San Francisco-based online coding bootcamp, announced this week that it is setting aside $1 million to support scholarships for women.
The Close the Gap Scholarship Fund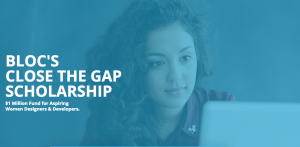 Bloc's Close the Gap Scholarship Fund is designed to make tuition for its part-time coding bootcamps more affordable to women. As stated in a press release issued earlier this week, "Bloc believes that to overcome the gender gap, tech training must become more affordable and accessible to women, including working women hoping to retrain for higher paying jobs in tech." As part of the effort to raise the number of women in tech, Bloc is inviting eligible female applicants to apply to the Close the Gap scholarship (currently worth 40% of tuition) towards one of two eligible Bloc programs: Bloc's Part-Time Web Developer Track (originally $8,800) or Designer Track (originally $9,800).
Clint Schmidt, Bloc CEO, explains why Bloc started the scholarship: "Serving thousands of students, we've become familiar with the obstacles that still face women pursuing careers in tech. Some of these obstacles are based on misinformation about what it takes to succeed in the field. Others are based on real constraints, including lack of money and time. Our scholarship is part of a broader effort to dismantle these obstacles."
Bloc's Commitment to Supporting Women in Tech
While the Close the Gap Scholarship is new, Bloc's commitment to women in tech is not. In fact, in 2016, women already accounted for 39% of Bloc's successful students and by the end of 2018, Bloc hopes to raise this to 50%.  The reasons why women opt in to Bloc's online coding and designer bootcamp programs at a much higher frequency than they opt to enrol in traditional computer science programs are diverse.
Some women, like Jennifer Slayton, are looking to retrain for higher paying jobs in tech. Prior enrolling in a program at Bloc, Jennifer Slayton was an elementary school teacher. After taking time off to raise two small children, Slayton said, "I needed a change, something fresh. Then enters Bloc!"  Upon graduation from her Bloc program, she was hired as UX/UI Designer: "Now I am doing both UX/UI design for mobile apps, web and marketing materials." Emiko Dodson was a stay-at-home mom prior to signing up for a program at Bloc. "I can say with confidence that Bloc has changed my life in a very exciting way," explains Dodson, "I'm still going through Bloc's program and am very much a junior in my skills at this point, but I have been able to start a new career in the tech field. Now I'm a part of the Rails team at my company, and I have been learning so much from other developers. It feels like a dream every day." Noelle Lewkowicz who previously worked in fashion says her training at Bloc has both opened new doors and given her more mobility on the job market: "The fashion industry is so competitive, and I struggled to get my foot in the door. With this shift into UX/UI, I now have recruiters coming to me. I will be able to choose where I work instead of accepting whatever comes my way."
While there is no question that it will take more than a single scholarship fund to overcome the gender gap in tech, there is also no question that Bloc's current intervention is a step in the right direction.