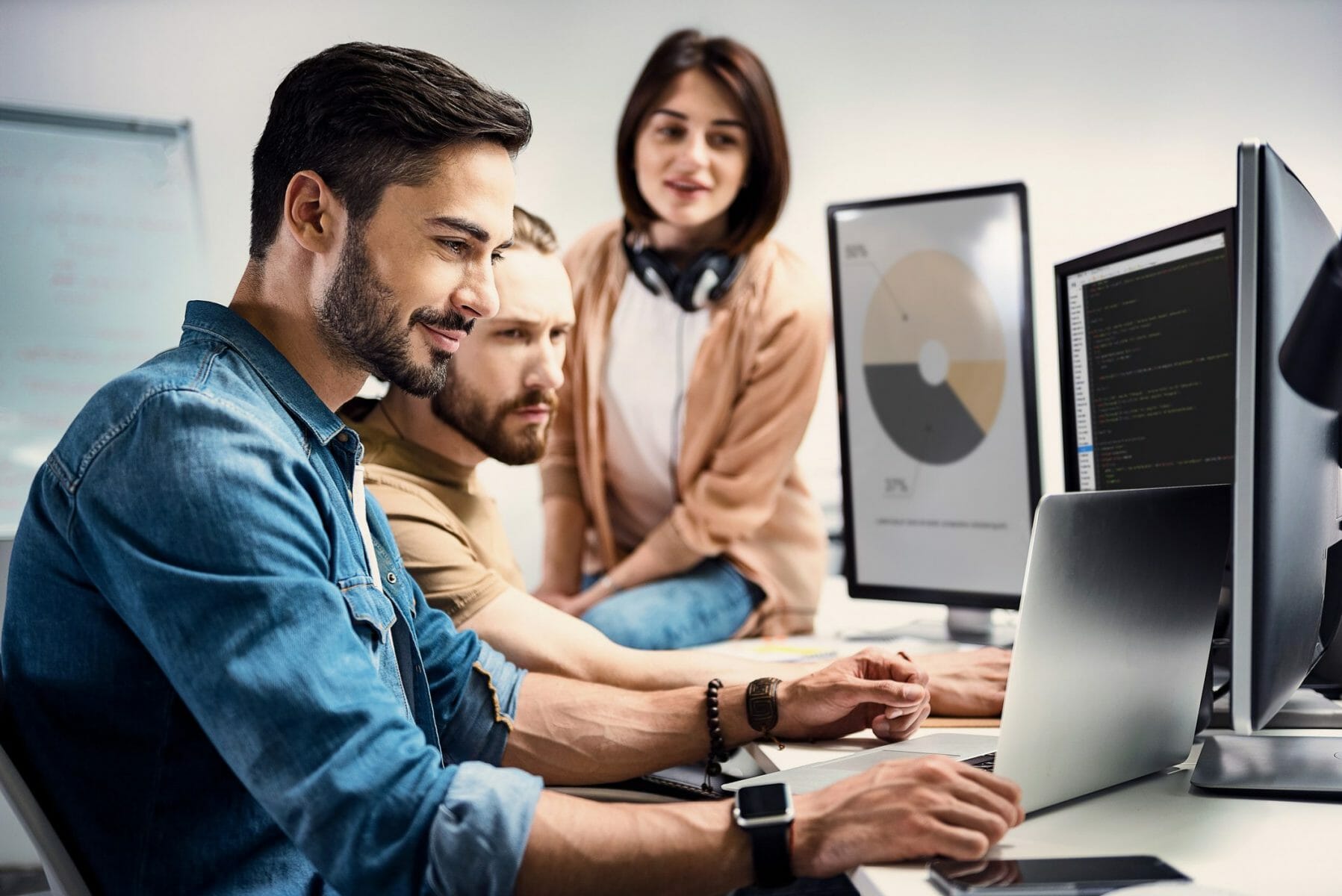 Corporate Microlearning Examples: Real-World Case Studies
October 22, 2017
Microlearning is one of the most recent trends sweeping through the corporate eLearning landscape like wildfire, and much has been written about what it is and isn't, as well as how to do it (see  Microlearning Essentials: The What and Why).
Given its ubiquity, however, finding case studies of microlearning in action is not as easy as one might think. Scouring the Internet does yield some results, but only after filtering out all the generic information about why it's a trend to begin with. Because microlearning is still a very new addition to corporate eLearning, most of the microlearning examples featured in this article come from vendors hired by companies to bring microlearning into their workplaces.
Microlearning Examples from Axonify: Walmart, Bloomingdale's, At Home
Axonify is a Canadian corporate eLearning vendor that describes itself as an employee knowledge platform designed to deliver employees the knowledge they need to make a positive impact on the companies where they work. Here are three Microlearning examples from Axonify:
Walmart. Being one of the largest distribution networks in the world that moves millions of products all over the globe brings up serious safety challenges. Walmart's goal was to find a way of creating a safety culture to decrease risks, accidents and injuries and their associated costs. After all, even just a 5% reduction in recordable safety incidents would save millions. Walmart worked with Axonify to create a microlearning program that would not only improve employee knowledge and retention regarding safety practices, but also be so engaging that it would keep safety front-and-center in the minds of workers.
The Axonify solution was implemented in 150+ distribution centers throughout the US where it was made available to 75,000+ employees. At any point during their shift, workers can log on to the Axonify platform and spend 3-5 minutes playing a game that involves answering safety questions. The system gives instant feedback and remembers responses, allowing workers to not only immediately see where they need improvement, but also reinforcing the knowledge they already have.
The gamification aspect lets them know where they're at both in terms of their individual progress but also relative to their peers for friendly competition. Employees are observed on-the-job to see how knowledge is being applied, and when this performance data is entered into Axonify, training is adjusted for each employee based on what they need.
Not only do employees love the system (as shown by a voluntary participation rate averaging 91%), the results achieved have been dramatic, with a 54% decrease in recordable safety incidents in distribution centers stemming from a 15% increase in employee knowledge about safety topics (source).
Bloomingdale's. The Walmart experience was so profoundly positive that Axonify had the opportunity for a similar project with retailer Bloomingdale's. Similar goals included providing engaging safety training to 10,000 employees in 12 states. The solution was delivering bursts of training in 3-5 minute sessions on a wide array of topics such as safely using ladders, cleaning up broken glass, and how to correctly use box cutters.
Employees can access a session at any time during a shift through tablets or the POS system while they're out on the floor. Once again, Axonify's engaging, gamified approach led to voluntary employee participation rates of 90% and their belief that the information boosts their job confidence (86.6%) and prevents accidents (83%). Business results were once again dramatic, with a 41% reduction in safety claims that saved Bloomingdale's $10 million (source).
At Home. Home décor retailer At Home knew it needed a massive employee training makeover. After all, the sum total of training in the past consisted of giving employees a handbook requiring only an electronic signature to prove they had received it.
Working with Axonify, gamified microlearning was applied to a wide array of training needs, including onboarding, safety, customer service, compliance and even leadership training. The Axonify platform now delivers all this training to 3,000+ employees across 100 stores in 28 states in short bursts that can be completed in just a few minutes each day. And as with the previous examples, the solution's adaptive algorithm is constantly closing knowledge gaps by automatically reinforcing those topics where an individual associate needs extra help.
The gamified microlearning approach is working well for At Home, with onboarding time reduced by 90%, a 36% reduction in safety incidents, and company-wide trainings accomplished in four weeks (and sometimes less than that) instead of six months, all without any field support whatsoever (source).
Microlearning Examples from Grovo: IHG, Magellan Health, Asurint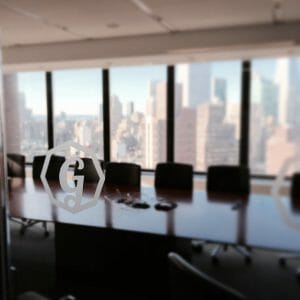 Founded in 2010, Grovo is one of the "new kids on the block" in terms of providing solutions for corporate eLearning. Grovo specializes in bite-sized video lessons based on its proprietary microlearning method to teach employees the new skills they need to thrive in rapidly changing workplaces. Here are three microlearning examples from Grovo:
InterContinental Hotels Group (IHG). Faced with constant and rapid evolution in customer service requests among its 5,000+ hotels all over the world, IHG needed a new kind of training that could keep pace with the increasing complexity of customer requests. The company previously relied upon periodic classroom training, but Grovo introduced its short, compelling microlearning lessons accessible to reps on any device at any time. The bite-sized trainings are working well for IHG customer service reps and training managers alike, who are more inspired to promote the overall learning culture at IHG. Within just two days of launching the new system, IHG learners in five countries had accessed more than 5,500 lessons. Onboarding time has been reduced from five weeks to just two weeks, and employees are getting higher scores on knowledge tests after training (source).
Magellan Health. For a managed healthcare company that prides itself on the effort it puts into leadership and professional development opportunities for its workers, the Magellan Health Talent Department was feeling more than a little frustrated that only 80 out of 6,900 employees had bothered to access the company's online learning platform over the course of an entire year. Curating relevant content from Grovo's extensive microlearning library and promoting it among the workforce proved to be an effective solution. Training participation quickly jumped by 80%, with an average of 2,000 lessons viewed each month and 700 employees trained in less than six months. And once engaged with the system, employees are routinely engaging in more training than assigned or required (source).
Asurint. As a high-growth, full-service background screening company for employers through next-gen technologies, Asurint began to employ a large number of Millenials. The growing number of the demo in Asurint's workforce needed a 21st century solution for onboarding, new hire training, and professional development, and even more so given its high-volume industry requiring everyone to maintain high levels of productivity.
Grovo's microlearning solution is utilized throughout an employee's time at Asurint, including all the initial requirements around onboarding, compliance, data security, industry-specific regulations, and HR training. After that, employees can access whatever lessons they want in order to reach their own professional goals.
Training time for new hires to the sales team was reduced from 6-8 weeks down to 4 weeks and sales team new hires retention increased by 100%. In addition, more than 25% of the lessons viewed are self-directed rather than assigned, which means employees are proactively taking control of their own professional development (source).
Microlearning Examples from Unboxed: NextWorth and Berkhsire Hathaway
Unboxed Technology is a corporate eLearning vendor offering a variety of training solutions along with a learning management system called Spoke. Here are two microlearning examples from Unboxed:
NextWorth. This Boston-based company makes recycling electronics as easy as possible for anyone by purchasing them from consumers. After getting a quote online, consumers then had to ship their electronics to the company.
In a bid to make the process even easier, NextWorth wanted to use brick-and-mortar retail partners such as Target so customers could deliver their electronics more conveniently. A designated Target employee can inspect the device, give a quote and pay the customer with a Target gift card.
But NextWorth quickly discovered that a lack of clarity at retail partnered was leading to inconsistent customer experiences and lost revenue dollars. New training was needed for hundreds of associates on how to do more accurate product trade-ins.
Unboxed helped revamp the NextWorth user interface to make it as easy as possible and then rolled out a series of short training videos about how the trade-in program works, its benefits, and how to provide good customer experiences. Within two weeks, variance among retail partners was reduced by half, and trade-in accuracy eventually showed double-digit improvement (source).
Berkshire Hathaway Media Group (BH Media). With more than 30 daily and 70 weekly newspapers under its management, BH Media was dealing with huge variation in operations, processes and cultures across the various papers. It needed a way to offer unified training to all the sales professionals at the various sites.
Unboxed created a unified sales methodology and the microlearning-based onboard training needed to implement it. The reaction among the sales teams of this incredibly diverse collection of newspapers has been overwhelmingly positive, with fully 98% of participants agreeing or strongly agreeing that the content was not only useful, but was also immediately applicable in their daily work (source).
The common threads running through many of these microlearning examples include the "just-in-time" aspect of accessing what is needed when it's needed, the ease of fitting it in when the sessions last for only a few minutes at a time, and gamification that drives engagement – all of which result in greater satisfaction among employees about the training they receive, and good feelings in the c-suite about the positive impacts on the company's bottom line.