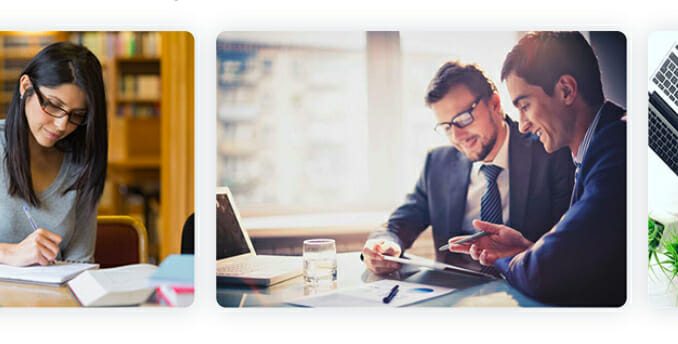 Career Anna, India's Lynda-Style Training Platform, Announces Another Successful Funding Round
December 01, 2018
Over the past five years, India's eLearning sector has experienced considerable growth. While there is speculation that over the coming five years, the K-12 market will experience greater growth than the training side of the market, a funding announcement by Career Anna in late November suggests that investors are still confident that India's online training market will continue to grow in the near future and offer strong returns.
Career Anna's History and Growth
Gurugram-based online learning platform Career Anna is a Lynda-style platform that offers video-based test preparation and certification courses to adults hoping to accelerate their careers. Career Anna currently offers certifications on a range of topics from Python programming to machine learning to finance. Career Anna is also a go-to platform for Indian professionals preparing to pass business, legal, and government exams, including CAT, CMAT, CLAT and RBI to CAT, TISSNET, MICAT, and UPSC along with a wide range of new technology certificate courses that have been developed in collaboration with industry. The startup claims to be "the largest curated learning platform of India," and states that it is on a mission to "empower over 500 million students and professionals across India and emerging countries, with opportunities and skills in high growth careers of their choice."
While Career Anna's ambitions are large, its library of courses remains somewhat small. According to VCCircle, the platform currently has about 160 courses and 100 active educators online. But the company is also doing something that many other online training platforms are not yet doing: creating productive mentorship relationships. As Ayushi Marwah, Head of Operations at Career Anna told ET Tech in April 2018, "We pair each student with an industry mentor/alumnus of top institutes, who provides real-world context, frequent feedback to continuously improve, resulting in 94% course completion rate, which is significantly higher than other platforms offering MOOCs."
Career Anna was founded by Varun Saxena in Bangalore in 2014. Saxena holds an MBA from NITIE Mumbai, but he has also taken advantage of online learning opportunities to accelerate his own career: He holds a certificate in Entrepreneurship Essentials from HBX-Harvard Business School. Since Saxena founded Career Anna, the company has seen considerable growth. It currently has 400,000 registered users, 15,000 daily visits, and over 55 partnership with educational institutes across India.
So far, the company has completed two successful funding rounds. The first closed in April 2018 and the second closed in November 2018. In the most recent round, the company raised ₹40M, which translates to roughly USD $572,000. The funding round was led by a group of angel investors represented by Subinder Khurana. Khurana is director of TAC Security, a cyber-security consulting firm, and according to a recent article in ET Tech, Khurana also serves on Career Anna's board of advisors.
Career Anna's Recent Funding Round
Following their recent funding round, Career Anna announced plans to expand. An article published on VCCircle on November 30 reports that the Career Anna team hopes to use their new funds to launch learning programs in additional languages, including Tamil, Hindi, Telugu, and Kannada. Currently, most online training materials in India, including most materials on the Career Anna site, are only available in English. Career Anna will also be using some of the new funds to further develop the platform's user engagement tools.
Of course, Career Anna is not alone in the Indian market and moving forward, the startup will continue to face tough competition as it works to attract additional investors. On the K-12, higher education, and training sides of the eLearning market, India continues to grow with new startups launching every month and more investors investing larger amounts in edtech companies. One recent Google and KPMG study boldly predicted that by 2021, India's online education market will be worth $1.96 billion in U.S. dollars and have over 9 million users. By comparison, in 2016, India's online education market was only worth $247 million with an estimated 1.6 million users.