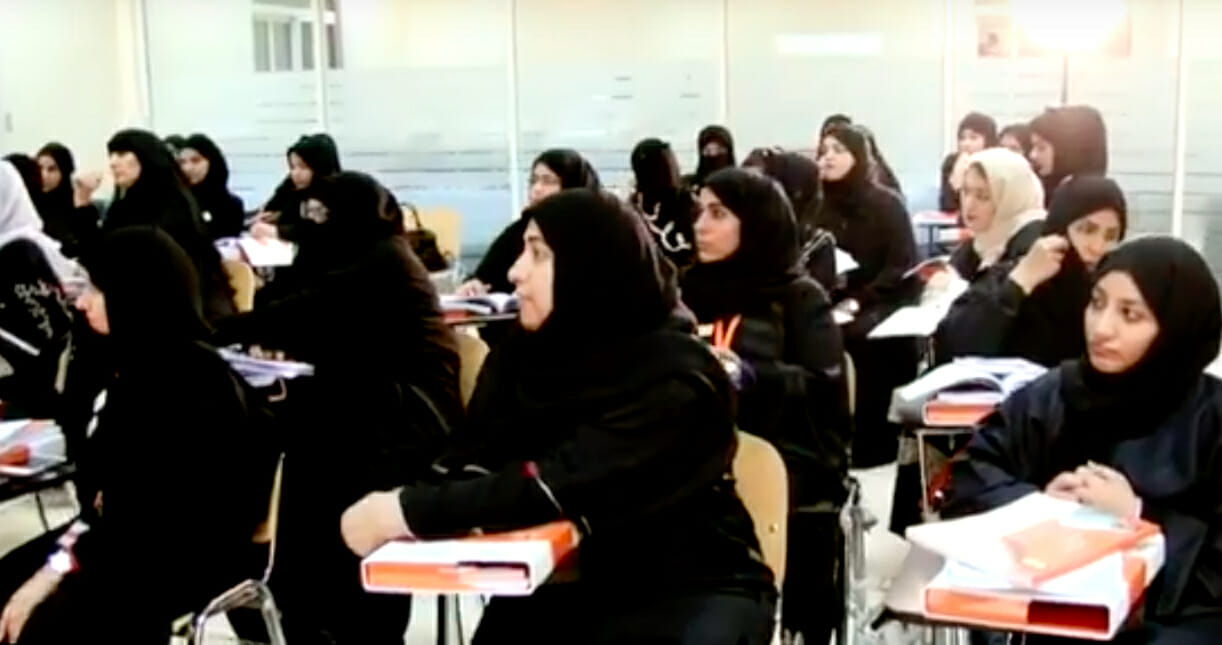 Badiri E-Academy Has a Mandate to Support Women's Professional Advancement
October 01, 2018
In late September, the United Arab Emirates-based Sharjah's NAMA Women Advancement Establishment launched a new series of MOOCs with a mandate to empower women and promote life-long learning. The MOOCs will be offered by Badiri E-Academy, NAMA's education.
NAMA's Mandate
Established by His Highness Sheikh Dr. Sultan bin Mohammad Al Qasimi, NAMA is chaired by Her Highness Sheikha Jawaher bint Mohammed Al Qasimi. The core mandate of NAMA is to raise awareness that women are an essential human resource and to support women by ensuring gender equality in all parts of society, including the workplace.  As Nama's founder explains on the organization's website, "At Nama, we work to provide global programmes based on full partnership between men and women, with the view that women are essential and pivotal members of society. Women are important human capital necessary in the process of development and Nama pushes to move beyond the stage of integration to that of advancement."
While many Westerners assume that women have limited access to higher education in the United Arab Emirates, this is not the case. As reported on the website for the Embassy of the United Arab Emirates in Washington, DC, the literacy rate of both women and men in the United Arab Emirates is close to 95%, but more women than men have completed secondary education, and there are more women enrolled in university and post-graduate institutions. In fact, 77% of Emirati women enroll in higher education after secondary school and make up 70% of all university graduates. In addition, nearly half (46%) of the United Arab Emirates university graduates in science, technology, engineering and mathematics (STEM) are women. The nation's literacy rate of women is 95.8%.
By contrast, in the United States, literacy rates for both women and men are notably lower in nearly all regions than they are for women in the United Arab Emirates. In many STEM fields, the contrast is also notable. The number of women in U.S. engineering schools, which tends to hover around the 22% mark, has seen little improvement for decades. By contrast, the number of women enrolling in engineering programs in the United Arab Emirates increased 69.48% between 2005 and 2010 and continues to make significant gains.
About the Badiri E-Academy 
The Badiri E-Academy is NAMA's education arm. The mandate of the Badiri E-Academy is to provide women with the skills and tools needed to advance their careers. Specifically, courses offered on the Badiri E-Academy platform seek to support aspiring and current entrepreneurs.
The Badiri E-Academy was developed in collaboration with the Brazil-based digital learning platform, FazINOVA. Initially, the new online academy will offer professional training courses in business, entrepreneurship, culture, theories, and science in both Arabic and English, but the academy has plans to expand its offerings over time to reach the broader educational needs of its target audience.
Offering timely courses is a key part of the Badiri E-Academy's mandate. One current course, for example, is "How to Empower Your Success in the Uncertainty of the Information Economy." Among other things, the course explores how technology is impacting current job roles, how to leverage technology to expand and change one's career, and how to keep on top of new technological innovations in the workplace. Another current course offering is "The Mindset of the Silicon Valley," which offers students a change to explore what makes Silicon Valley entrepreneurs unique, how to replicate their mindset, and how to put this mindset into action to identify goals and achieve them more quickly. 
The Badiri E-Academy is being launched as part of the #IWishILearned campaign. The campaign encourages women and men to post videos in which they talk about what they wish to learn.