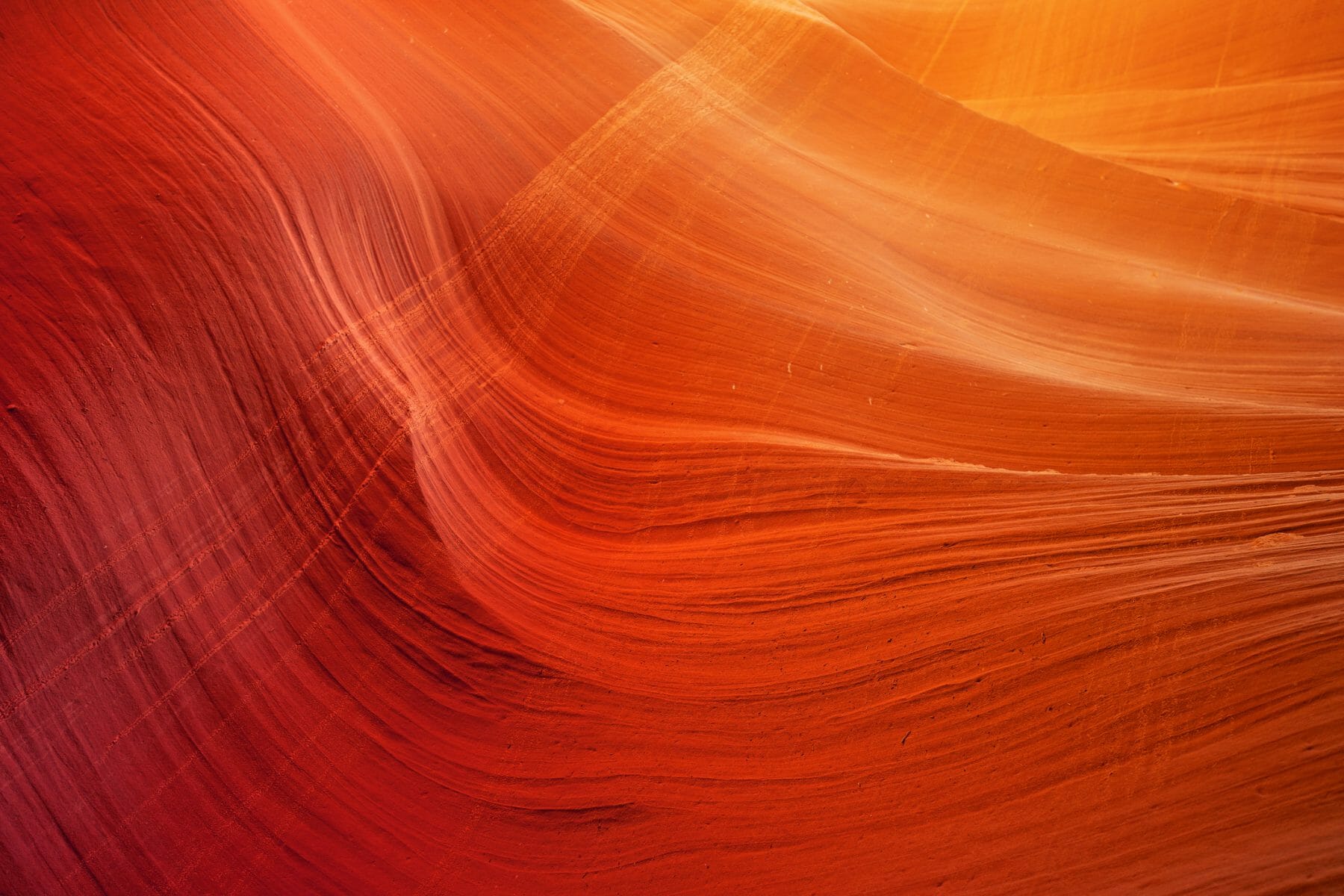 A New Study Highlights Higher Education Deserts
February 11, 2018
Many have likely heard of the digital divide, known alternatively as the 'homework gap,' in which many communities do not have access to affordable broadband internet (or broadband internet period). But a new report from Urban Institute describes a different side of the coin: higher education deserts.
The report authored by Vitoria Rosenboom and Kristin Blagg describes how, in many areas around the U.S., an institute of higher education cannot be found within a manageable distance. These areas also might overlap with regions in which it's impossible or very expensive to connect to an online degree program via broadband internet.
The Expanse of the Higher Education Deserts
According to the research group, "We estimate that 41 million American adults lack access to a physical university, and of those, 3 million also lack access to an internet connection suitable for online education. An additional 2 million adults lack access to online education but have a physical university nearby."
These people live in physical higher education deserts. "We define physical higher education deserts as areas where either there are no colleges or universities within 25 miles or there is a single community college as the only broad-access public institution within 25 miles. Using this definition, an area with a private institution and a selective public institution as the only two institutions within 25 miles would be defined as a physical education desert," the authors write.
How Deserts Affect Their Population
It is true that many individuals move many states away to attend college. But the farther one moves, the more expensive higher education becomes. According to the authors, 38% of first year students study within 50 miles of their homes. What's more, "The farther prospective students live from a college or university, the less likely they are to enroll. Students with work or family obligations may be even less likely to move to enroll."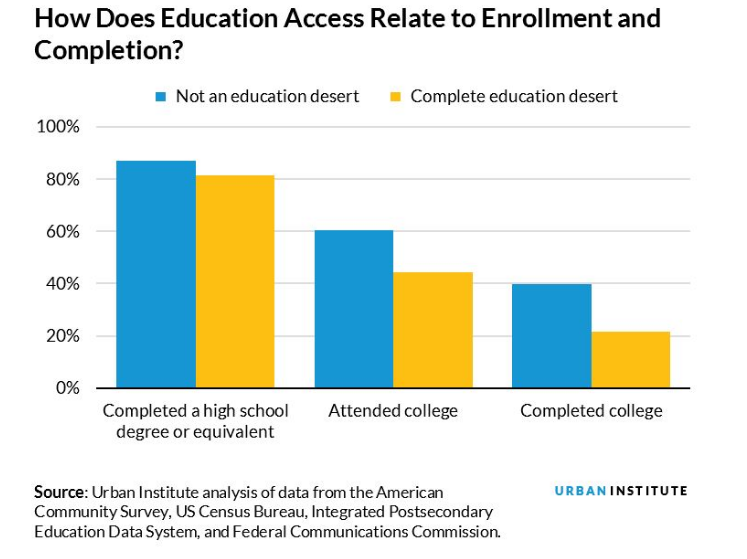 While it's true that only 1.8% of Americans live in complete higher education deserts (e.g., no institutions and no broadband), the research group found that distance and/or access to education plays out in several areas down the line. In comparing communities with and without access to higher education, the gap in high school graduation is 6%. The gap in college attendance is even higher: 16%. And when it comes to college completion, a learner with easy access to higher ed is 18% more likely to finish college than someone who must travel long distances to attend.
While higher ed deserts affect white Americans more than any other group, it disproportionately affects Native Americans as well.
"This study demonstrates what many Native Americans, rural Americans, and other Americans living in education deserts already knew: The internet has not untethered all of us from our geographic location," the report concludes. "As long as broadband access depends on geography, place still plays an important role in access to higher education."
The authors present two solutions to the problem they detail. The first lies in expanding broadband access so that those who do not live near institutions can pursue degrees online. The second includes creating more campuses in rural areas. Both options come with expensive price tags. It doesn't seem that these deserts will grow less arid any time soon.