7 Online Nursing Programs Will Soon Accept their First Cohort
May 10, 2019
Many educators have grown confident that the right teacher can teach any student at almost any level in any subject online, but it's clear that the online modality lends itself better to some subjects than others. In that regard, postsecondary nursing programs could make the case for being the best-suited for the online modality. Online nursing programs also translate directly into better job prospects and higher annual salaries. While online nursing degrees have existed for some time, they continue to scale as more professionals see them as a viable way forward in their career. Seven schools are currently developing online nursing degrees. Applications are already open for some of these programs.
In terms of degrees and educational avenues, nursing provides one of the most varied fields of study. One can become a licensed practical nurse (LPN) in as short as twelve months. As a nurse practitioner (NP), one can perform many of the roles that would otherwise fall to a primary care doctor. Then there is specialization in fields of medicine, along with research and doctoral (as in, PhD) avenues as well.
This diversity is reflected in the range of pay nurses can earn. While the average U.S. registered nurse earned $71,730 in 2018, according to the Bureau of Labor Statistics, certified registered nurse anesthetists (CRNAs) in Montana take home as much as $242,120.
The field is growing at a rate of 15% (again, according to the BLS), and there is a huge amount of opportunity for career advancement. Important milestones along the way might include a Bachelors of Science in Nursing (BSN), a Master's of Science in Nursing (MSN), which involves specializing, and any number of diploma or certificate programs along the way. U.S. News & World Report counts 179 graduate nursing programs. Besides undergraduate and credential programs
Norwich University School of Nursing: Online RN to BSN
Norwich University, the oldest military college in the United States, announced plans to launch an online RN to BSN degree program in April. Beginning in the August trimester of this year, RNs will have the opportunity to progress to a full bachelor degree.
As College of Graduate and Continuing Studies Vice President and Dean William Clements told Vermont Business Magazine, "This is a great opportunity for Norwich to expand on its proud history and commitment to educating leaders by providing working registered nurses with the ability to expand on their current expertise and achieve their career and educational goals."
There will be multiple cohort start dates throughout the year and the program can be completed in 18 months or less.
Caldwell University School of Nursing and Public Health: Online MSN
Learners will need an unencumbered RN license and a bachelors degree with a 3.0 GPA or higher (plus an undergrad stats credit) to apply for Caldwell University's online MSN. Successful matriculants will be poised to assume roles such as "care coordinator, project, case and nurse managers in outpatient facilities, hospitals, public health departments, and within insurance and quality improvement fields," according to a Caldwell news release.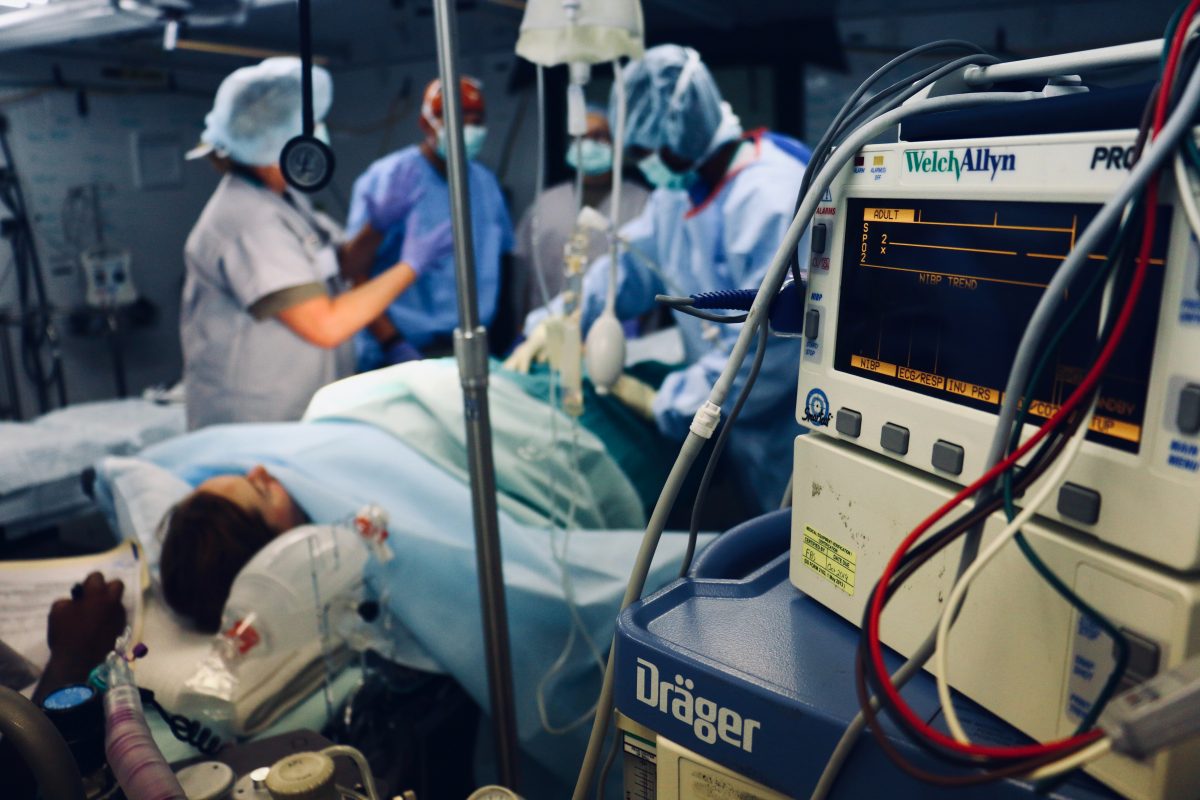 Indiana University: Online MSN
Indiana University already offers a fully onine RN to BSN degree track. But last October, the Indiana Board of Trustees approved a fully online MSN to further extend their offerings.
Similar to Caldwell's online MSN, IU's will position nurses to apply to nursing PhD programs, join a clinic or nursing school as a faculty member, or specialize in a given area of practice. The school has not provided further details regarding when the program will become available.
Pennsylvania College of Technology: Two Track Online MSN
Penn College will not have their online MSN up and running for a few years. But in April, their board agreed to move forward with the development of the program. According to the Wiliamsport Sun-Gazette, the program is expected to accept its first cohort in August 2021.
Unlike other online MSNs discussed in this article, Penn will offer two distinct tracks. The first will prepare learners to become nurse practitioners, while the second will focus on nursing education.
St. Bonaventure University: Hybrid RN to BSN
While many learners seek out online degree options for their flexibility, St. Bonaventure's newly announced RN to BSN is better-suited for learners with a little more wiggle room in their schedule. The New York private university will launch the new degree path this fall. It will involve four semesters in total.
As Program Director Connie Perkins told the Bradford Herald, "Maybe the best feature of our program is its hybrid approach. We'll be offering students face-to-face and online/distance-education instruction. What's more, we are partnering with regional hospitals and other healthcare institutions in order to bring the classroom to you. We do the commuting, not you."
Illinois College: Online RN to BSN
Illinois College (IC) has been in operation since 1829. This month, they announced a broad push to take numerous degree programs online, including their RN to BSN track. The IC faculty have done their homework in regard to the online modality. They aim to take an approach that would as closely as possible replicate the small class sizes they have on campus in the digital format.
As IC Director of Online Learning Nick Capo told the State Journal-Register, "[There is] a lot of external competition in the online space," and cited the University of Southern New Hampshire model, which enrolls over 135,000 students. "This is a totally different model," Capo said. "We're getting people ready for work in small classes. Some of these same classes are taught by the same (professors on campus).
University of Iowa College of Nursing: Online Registered Nurse Apprenticeship
The University of Iowa launched their Online Nurse Residency Program back in 2014. Beginning as soon as this summer, however, RNs fresh out of college will have the unique ability to enter into an apprenticeship program with an Iowa hospital in order to more effectively onboard into their new career.
Iowa, like many U.S. states, has numerous smaller critical-access hospitals. As the Daily Iowan reports, each of these 82 facilities have 25 beds or fewer. At that scale, it can be very difficult to take on rookie nurses. The 13-module apprenticeship program is intended to bridge that gap so emerging talent can get where it needs to go.
"Prior to this … when people have thought about apprenticeship, they've really been associated with the unlicensed workforce," said Anita Stineman, College of Nursing executive associate dean, according to the Iowan. "So this is really the first licensed profession that's been identified as an apprenticeship possibility."
Have you completed an online nursing program of any level? We would love to hear more about what worked, what didn't, and how the program translated into further career opportunities. If you're willing to share your experience, please send an email to [email protected] with the subject line 'Online Nursing Program.'
Featured Image: Hush Naidoo, Unsplash.