6 Great Business Opportunities for Student Entrepreneurs
December 07, 2020
Have you ever thought how cool it would be to start and run your own business while still being at college? We bet that this thought has crossed every young person's mind at least once.
The good news is that you can do it! And we are going to tell you how.
Top 6 Brilliant Business Ideas for Young Entrepreneurs
If you decided to start your own venture, but don't yet know which way you should be going, we've got some handy tips.
In the list below, you will find a number of ideas you can consider as a student entrepreneur:
Essay Writing Help
Let's face it – all students hate doing homework. Especially when it comes to such challenging tasks as essays. No wonder why you can find so many of your fellow students desperately seeking help online. Then, why not try to turn this into a startup?
You can create an essay writing service for your fellow students and turn it into a full-scale business.
We won't lie, running an essay writing company is hard. Of course, there will be some students who will refuse your services, saying " I prefer to write my essay on EssayPro.com." But there as well will be some college fellows willing to check out what you have to offer. So, you can give it a try.
Delivery Service
Another idea worth considering is a delivery service. Such services are extremely popular today.
Now, when people shop a lot online, they simply can't do without a convenient, affordable, and, most importantly, quick delivery. Unfortunately, the options are rather limited. And you can use it to your benefit.
Create a small delivery service to start making money. At first, you can work on your own. But, after a while, you might get a chance to hire more delivery staff and turn it into a profitable enterprise.
Social Media Marketing
Are you a huge fan of Facebook, YouTube, Twitter, and Instagram? Do your posts get lots of likes and your subscribers numbers keep going up? And maybe you are as well aware of all the current and emerging social media trends? If the answer is yes, think about launching a social media marketing agency!
The biggest benefit of this idea is that it doesn't really require having a starting capital. To get started, all you need is pretty much a laptop or smartphone, your SMM skills, and a first customer.
At the same time, though it doesn't require large investments, such services are in high demand. Thus, it is a perfect niche for young entrepreneurs.
Blogging
If you are looking for more earning opportunities that anyone can use, blogging is a good option. Similarly to SMM, it doesn't require investment (at least in the initial stage). Today, anyone can create and launch a blog for free. Also, you can create lots of free content to get things rolling.
Of course, after a while, you may need some money to advertise your blog. But, if you know how to create engaging and valuable content, you may start monetizing your blog even before it will require any investment.
Tutoring
If you are good at one or a few subjects, here is one more startup idea – provide tutoring services. Such services have always been and will always remain in high demand. What's more, tutors often get paid pretty well.
Dropshipping
One more opportunity for young entrepreneurs is dropshipping. Not only is it an extremely popular reselling model, but it is also quite easy to master. Thus, it can work even for beginners.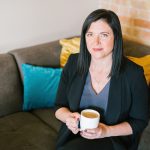 Dropshipping opens the door to the big world of e-commerce. It offers a wide range of earning opportunities. But, at the same time, it rids you of many common challenges like shipping or inventory management. The core idea behind this model is that you take orders for selected items from the end customer with your interest, whereas a wholesaler handles all shipping matters.
Student Entrepreneur's Guide: Best Sources for Business Opportunities
So, you finally have a brilliant business idea. What's next? Having fostered an idea, you are probably wondering where to seek those valuable business opportunities. Luckily for you, today, there are plenty of opportunities scattered all around you. All you need is to reach out and use any of them.
In this part of our article, we are going to share with you some of the most effective ways to get your ideas noticed:
LinkedIn
Being the largest professional network, Linkedin offers a plethora of business opportunities. Using this channel, you can expand your network, find partners, customers, and investors, and attract attention to your startup.
Kickstarter
One of the best ways to bring your ideas to life with a small or no budget is by using Kickstarter. Many startups and young entrepreneurs start here. The core concept of the platform is very simple. Companies and individuals can post their projects and get funding from interested buyers.
Business Events
All sorts of conferences, forums, seminars, and other events for entrepreneurs can bring you lots of benefits. First of all, attending such events is a great way to discover current and emerging trends in your sector. Also, it is a way to gain valuable knowledge that can be applied to your own enterprise.
But, most importantly, such conferences are perfect for networking. Participating in them will help you meet lots of people, who can later play a big role in your business. At conferences, you can meet potential partners, investors, and key influencers. And there can be many other great business opportunities that you can discover at such conferences!
Startup Competitions
If you already have a brilliant idea and looking for opportunities to pitch it, then startup competitions can be an excellent opportunity! First of all, entering a competition, you can test the potential of your idea, which is extremely important. Also, it is a great way to get noticed. Typically, such competitions attract lots of attention from large corporations and investors, so it can also play to your benefit.
Finally, if you manage to win the competition, this can be a perfect start for your business. Not only will you get some initial recognition and attention, but you may even get some sort of a cash prize for developing your startup.
Grants
Finally, the last opportunity worth considering is seeking funding for your enterprise in different grants. There are many trusts and funds looking for promising young entrepreneurs and willing to support them financially. The rules for participation vary significantly from one grant to another. Thus, we recommend checking out available options and deciding on one or a few opportunities.
The Bottom Line
Being a student entrepreneur is a great career start. However, no matter how beneficial and exciting it may seem, it is not all that simple.
Developing a promising idea and catching the right business opportunities can become a real challenge. But, hopefully, this guide will help you get started and secure success. The ideas and opportunities discussed in this article are all time-tested and proven to be effective. So, we bet that everyone should find a suitable piece of advice here.
Featured Image: Garrhet Sampson, Unsplash.