Top Mistakes to Avoid While Building Your eLearning Business
August 02, 2019
Making the most out of your mistakes by correcting them and avoiding them in the future is what makes a business thrive. Running an eLearning startup is no different from any other business opportunities. It is closely interlinked with risks any company might have.
The thing is, one can't know all the potentially dangerous moments.
In this article, the eLearning software development experts at Belitsoft are going to address some of the most common miscues their clients had over the course of starting an eLearning businesses. We'll also speculate on how to avoid those issues in the future.
Hopefully, this would help you to save a buck or two you would have spent on business advisors.
Learn The Niche You Are About To Enter
The core of the issue: The lack of knowledge of the market
Any business should seek to fill a perceived gap in the market. If you find out that the product already exists, get rid of the idea.
Every respectable custom software company holds a consultation for the potential clients to figure out their needs. If the company you contact has plenty of experience in development, it should understand that the product is doomed at the early stages and will advise you accordingly.
Perhaps, there are some features that are new and potentially revolutionary. Here is what an expert might say on this matter.
EdTech Roundup founder and author Michael Karlin admit that he reviews lots of eLearning apps and platforms annually and still meets some products that have absolutely zero innovations.
"Many times, a company is surprised when I ask, "So how are you different than Company X?" Karlin admits.
The new company should think outside the box. If the company is not familiar with the environment it is preparing to enter, it is no good. If it more or less knows the needs of the future eLearning students but hasn't studied the market, it is not good either.
The way out is simple. You can abandon the idea of creating an eLearning solution.
Just kidding.
How to avoid that: 
Learn the needs of the target audience
If it is an LMS platform for professional development, it might be a great idea to contact the teachers, nurses, or project managers who have recently gone through such courses, online or traditional training.
Study the competitors in the niche you are about to enter
Let's say, you are planning on building a new revolutionary language learning app, you might search through Reddit or forum posts to get the feedback for the existing applications, like Duolingo or Mondly. The bigger the app, the more ideas on improving it you might get.
Poor Preparation for Launch/Scaling and the Lack of Further Planning Might Be Brutal
The core of the issue: Not having a detailed business plan at the beginning of operations
In order to have a detailed plan, you have to have long preparatory operations. It all starts with an idea, but execution will take up most of your efforts.
You don't have to tattoo it on your body like the character of "Prison Break" TV series did. After all, you are not trying to break out of prison, on the opposite, you are breaking into the eLearning market.
TeacherCast.net and TeacherCast University owner Jeffrey Bradbury said this about his eLearning projects:
"Without the proper ability to plan for things you are thinking about and those things that you can't even imagine along with the ability to create a learning solution that has the ability to quickly adjust on the fly your eLearning project has the dramatic potential to be a success or a complete disaster."
We are not that interested in describing the ways to build a disastrous project.
To set up an effective eLearning environment, you must have proper planning. You should always think like your learners and be prepared for any bumps down the road.
First, assess your financial state and be sure to include more than just design fees and licensing prices. You should also keep the substantial budget aside for maintenance of at least the first few months of operating.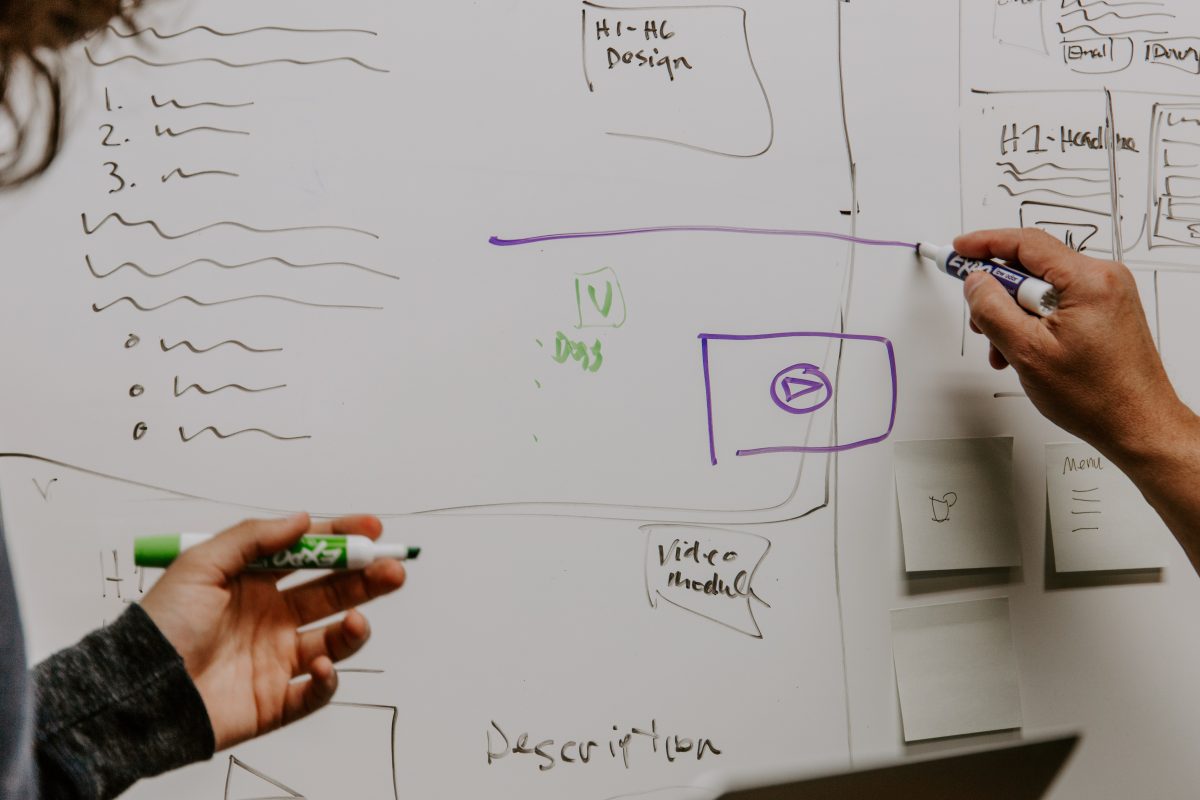 An effective eLearning solution is one that attacks concepts from all sides.
Sticking to the initial plan helps if the business model is chosen correctly. The more detailed the plan is, the bigger the deviation from it could be.
David Wilson from Docufi, the representative of an intelligent document management system, states:
"We spent a lot of time in rework because of changing product requirements from our initial customer. We could have clarified the deliverable better and then we would have been able to charge for the "change orders."
While this was a statement for the company delivering the product, it is also relevant to the other side – those people who order the custom software solution. Keeping every little detail documented helps avoid most of the unexpected stuff during project realization.
Sticking to the initial plan is what keeps the project going during hard times.
While many top-notch products are far from being what they were supposed to be in the first place (look at Google – a "simple" search engine for an example), it is important to stay on track, at least at early stages.
It is easy to lose the course and forget about any special features you were planning in your product and that would make the software forgotten in a very short amount of time.
Steps to make for mistake avoidance: 
Have an assessment of your financial and workflow abilities
Think of the plan in advance
Document this plan
Adjust to the unexpected obstacles while keeping to the traditional concept
Problems With Monetization Can Arise Unexpectedly
This case study shows that anything can go wrong, even if you're taking into account all the little details of the future app.
The story is not about an eLearning product. However, it is applicable to the industry as well.
Let's start from the very beginning.
The future client had approached us with a request for developing a small-scale crowdfunding app. Being a middle-sized company, they often faced the issue for collecting money for employee's birthdays, ordering pizza and some other corporate activities.
They thought it might be nice to have a mobile app that would allow their company and other future customers to do this in-team crowdfunding.
Belitsoft was ready to complete the project as we had experience in building finance and accounting software.
However, all these efforts were doomed in the beginning. The payment system which was supposed to process all the operations was PayPal.
It turned out that such PayPal business operations have to be approved manually, and so it slowed down things significantly to the point such an app was dead right from the start.
This example is as relevant to eLearning as to other industries. What if you run into troubles with the current app monetization? How fast will you be able to switch from a similar crowdfunding model to, let's say, freemium for your mobile app?
Flexibility in payment options is the key if you are building a business.
Steps to make for mistake avoidance: 
Have a backup funding model in case everything might go wrong with the current plan
Be ready to implement the new plan every second it might be needed
Summary
You can't predict every little thing that might go wrong with your future product.
That doesn't mean that there is no point in trying.
You need to study the industry you about to enter, execute thorough planning, and prepare for maintenance and scaling.
Certainly, sometimes obstacles are just too big to overcome and might eventually hurt even the most thought-through projects. This wasn't the case with the leaders of the industry and it won't be the case with you should your product be of a great use for the end customer.
eLearning software launch is very similar to other businesses but has certain subtleties. Figure them out before you dive into it.
Dmitry Baraishuk is a Partner/Department Head at Belitsoft. He has been a part of the company since 2004, specializing in eLearning applications. Dmitry has delivered over 100 projects, including LMS', educational games, and professional development solutions.
Featured Image: Irfan Simsar