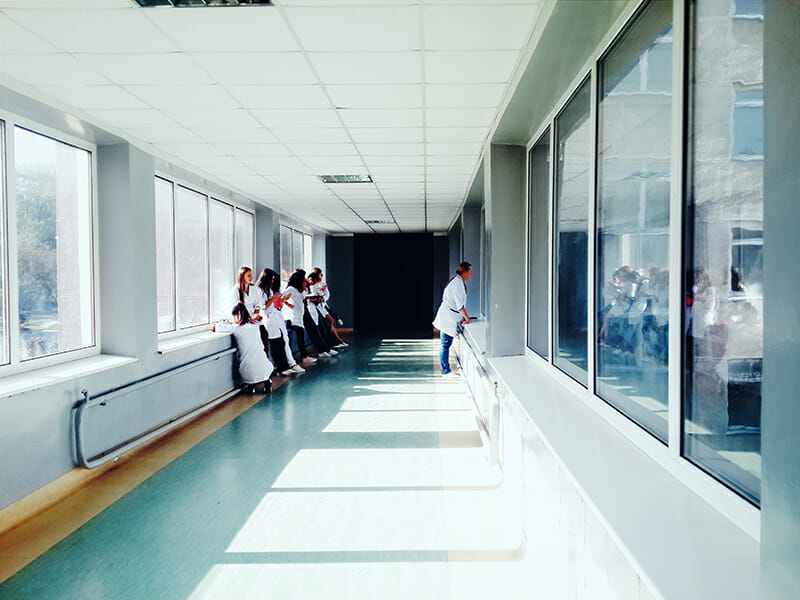 Medical Training: How Do Online Classrooms Compare?
August 23, 2017
A new study from the Carrick Institute has revealed that distance learning programs that utilize online classrooms are just as effective in training medical professionals as traditional teaching methods.
The study offers strong evidence that online classrooms provide the same learning outcomes as more expensive and time-consuming in-person training programs. As a result, medical professionals will likely benefit from cheaper, more accessible training in the future — and better-educated doctors are good news for everyone.
Scope and Design of the Study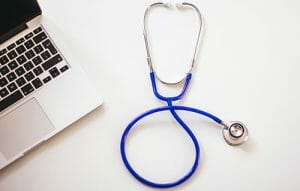 Experts from Harvard Medical School's Harvard Macy Institute, the Massachusetts General Hospital Institute, and the University of Cambridge participated in the study, which was published in "Frontiers in Neurology" on July 24, 2017.
Dr. Frederick R. Carrick, founder of the Carrick Institute, set out to investigate the efficacy of remote clinical training for medical professionals. The study involved 274 participants who were randomly assigned to either a traditional, in-person classroom, or a synchronous online classroom (meaning that all students signed on to participate at the same time, as opposed to working through assigned content at their own pace). The physicians who participated in the program represented a cross-section of the global medical community, with attendees from the United States, Canada, Australia, New Zealand, France, Spain, Holland, England, Norway, Denmark, Sweden, Spain, Portugal, Egypt, and Israel.
The training was based on a 25-hour neuro-otology clinical program that took place over a three-day period. A pre- and post-test was administered to all participants to measure the change in their diagnostic and treatment abilities.
Analyzing the Results of Online Classrooms
The research team found a measurable difference on the pre- and post-tests for all subjects. This assured the researchers that the program itself was effective in teaching new skills. Moreover, they found that there was no difference in the post-test scores between the group who completed an in-person training session and those that completed the synchronous online program.
Because both methods of course delivery were found to provide statistically identical learning outcomes, researchers concluded that online training is just as useful in teaching medical professionals as in-person training sessions.
Measuring Gender Bias
In addition to the efficiency of online classrooms, the research team was also interested in how gender bias affects medical practitioners. A total of 473 scholars applied to the program, of which 83 were female and 390 were male. All of the female applicants were included to provide a stronger gender balance and reveal potential gender-related differences in the results. Not all applicants who were offered a position in the study chose to accept, and the final pool of participants was 72 females and 202 males.
The study found no significant difference in the learning outcomes between males and females in the online classroom. However, female students outscored male students in the traditional classroom setting by a moderate margin. The study did not identify the reason for the higher scores among women participants. The research team suggests that this question warrants further study.
The Future of Online Classrooms in Medical Training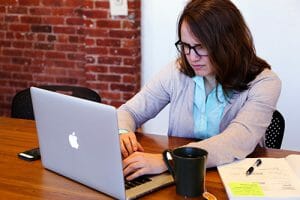 In the past, doctors have relied on expensive and time-consuming training sessions to improve their skills in diagnosing and treating diseases. Dr. Carrick's study proves that attending these seminars remotely is just as valuable. This could increase the demand for online training and improve accessibility for professionals in all medical specialties, ensuring that more doctors can stay up-to-date on the latest in technology and new research.
"Our educational program included a variety of methods and tools to enhance learning of a considerable amount of complex material and to promote critical thinking and decision making that is not promoted by traditional didactic teaching methods that remain as the predominant teaching strategies in health-care education," the researchers said in the publication.
The authors of the study were hopeful that advancing technologies could expand educational possibilities even further. "The increasing availability of newer technology in higher education such as video streaming and podcasting provided us the opportunity to utilize a variety of approaches to cater for a wider range of learning styles. Students find hybrid learning strategies that combine traditional teaching with more innovative methods particularly beneficial."
The full text of the study is available online through "Frontiers in Neurology."