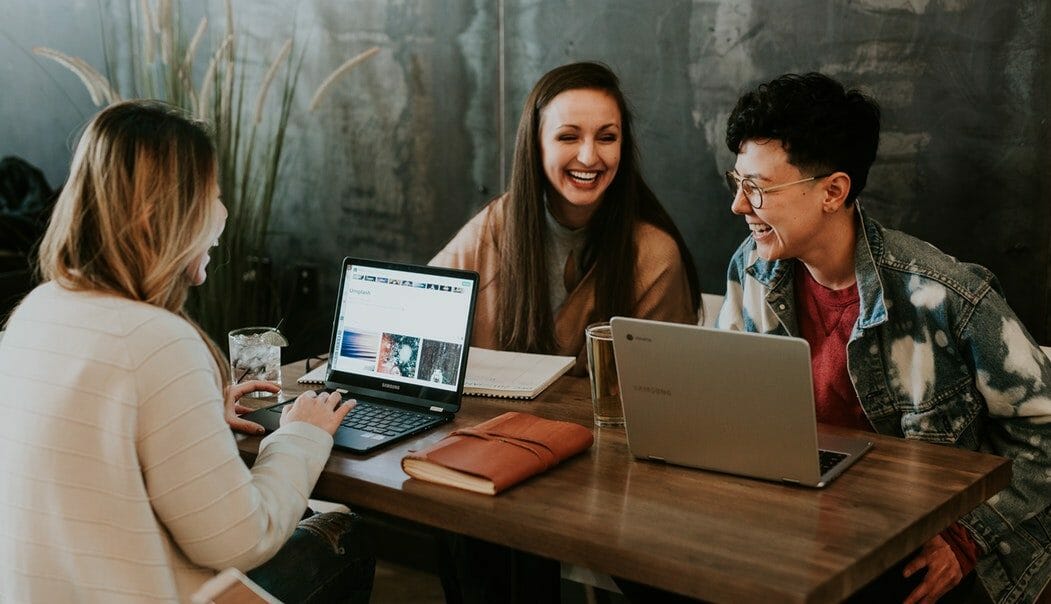 Instructure Acquires Portfolium in $43 Million Deal
February 28, 2019
In November 2017, Instructure, the Utah-based company that owns the LMS Canvas, made its first major acquisition when it bought Practice, a video-based learning platform. In 2018, Instructure launched a partner-booster program, which seemed to further indicate the company's interest in partnering with other edtech startups. On February 19, the company announced plans to acquire Portfolium.
About Portfolium
Portfolium, founded in San Diego in 2014, is best known for its electronic portfolio platform. It was originally designed to help graduates share their portfolios with potential employers and ease the transition from college to full-time work. But as reported on eLearning Inside last fall, at least some universities, including Princeton University, are now using Portfolium to help their own student body create connections on campus.
To date, Portfolium has served more than 4 million students and 40,000 educators at more than 3,500 high schools and universities. In addition, another 200 partner institutions have used Portfolium to manage and align learning outcome assessments and support guided learning pathways. Portfolium is also frequently adopted as a badging platform. While Portfolium mostly partners with U.S. based institutions, it has started to expand internationally. 
The Instructure Acquisition
In a press release issued on February 19, Instructure's CEO Dan Goldsmith said, "Working with Portfolium advances our mission." Specifically, it will enable the company to better support users  shift from school to workplace. Goldsmith added, "Portfolium has been a great partner of ours. With their team, and by adding their student success capabilities built on the leading learner network, we will, together, provide more value to both current and new customers."
Adam Markowitz, Founder and CEO of Portfolium, is also excited about the acquisition and what this means for the future development of the Portfolium platform:
"We created Portfolium to connect learning with opportunity by enabling students to recognize, showcase, and articulate the skills and competencies they acquire along their academic journeys. We've been a proud Instructure partner for years, and are excited to expand on our vision to support lifelong learning and development as part of the Instructure family."
What this Means for Both Companies
For Instructure, the Portfolium acquisition has a lot to offer. Despite the high price tag, acquiring Portfolium will enable Instructure to potentially control even more of the learning management system (LMS) market at the college level. As postsecondary institutions become increasingly concerned about not only supporting students on campus but also helping them find jobs and continue to grow after graduation, a platform like Portfolium holds the potential to add value to Instucture's LMS Canvas. Likewise, Portfolium also has a lot to gain from the deal.
Canvas is now the most popular LMS in North America. In September 2018, e-Literate reported that Canvas now owns 35% of the market while its closest competitor, Blackboard Inc., owns only 33%. Given Instructure's growing market dominance, it seems likely the acquisition will enable Portfolium to move into new markets across the United States and Canada and potentially around the world.
While Instructure's acquisition of Portfolium may be new, their partnership isn't. The companies launched an integration in 2016, which allowed students to share information across the two platforms. The new acquisition will create new possibilities to deepen the platforms' existing integration and expand Portfolium's presence on campuses where Canvas has already been adopted. It also seems likely that the acquisition may result in more colleges and universities adopting Portfolium to support student life and extracurricular development on campus, which is something Princeton University is already doing.
Photo by Brooke Cagle on Unsplash.