Germany: Your Guide to a Technologically Advanced Education
December 02, 2020
Germany has long been known as an academic force, with education being the heart of Germany's technological advancements and achievements in the world. The country's Federal Ministry and Education Research aims for its students to not only discuss their ideas but have their thoughts efficiently translated into inventive products and services that can benefit others. Creative solutions are the components that stimulate prosperity and improve the quality of life not only for the surrounding community but also leading to valuable contributions across the globe.
German universities and institutions encourage theoretical thought and provide a well-rounded education that also gives preference to the use of technology and research and development. Due to this, Germany's high standards of education attract a growing number of international students and remain one of the top overseas student destinations.  But before leaving your hometown, it is best to learn about the educational system, student visa requirements, insurance policies, and other essential details to be able to study legally in Germany.
We have put together a guide to help you obtain a technologically advanced education in Germany that can lead you to a brighter future.
Research the Requirements
Even before applying to a reputable university for a study program in Germany, it is advisable to research all the requirements needed for foreign students to live and study in the country legally. This will save you time, give you the opportunity to review the current laws, work on consolidating the admission requirements, and sign up for the health insurance Germany expects from incoming students who are based overseas.
The best source of information will be to check the university website and the official German government website for a full rundown on how to enter the country and receive a top of the line education. The earlier you work to prepare all the necessary documents, the better are your chances for an approved application.
Select Your Study Program
Give yourself enough time, with a minimum of 3 months before deciding on the study program that best fits your interests and needs. Germany offers a multitude of university opportunities and study programs that provide a world-class education.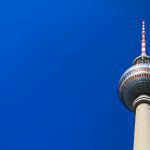 The German educational system is equipped with technologically advanced classrooms to improve your learning experience. Link up to universities that offer the best courses related to the professional direction you would like your life to lead. Depending on your preferred course, consider applying to more than one university to heighten your chances of acceptance.
Sprechen Sie Deutsch?
Start learning the German language ahead of time. Apply for a German language course in your home country to familiarize yourself with the way German words sound, are spoken and written. A background in the German language will enable you to understand the study materials, speak with the locals, and also interact with your professors and classmates.
Your progress at the university is based on your language skills and how you are able to not only communicate in German but also have a running knowledge of the German language. Consider taking a language class that meets your level, simultaneous with your study program course.
Not all universities offer complete courses in English and may have certain subjects, undergraduate and lectures held solely in German. Preparation is key, so by the time you are enrolled in your classes, you are able to maneuver your way through the course and slowly gain proficiency.
Fortify Your Finances
Ask yourself, do you have the savings or financial means to afford the tuition fee, and the means to live and study in Germany? The current laws expect foreign students and non-members of the European Union to have the necessary funds to sustain their stay and studies in Germany.
An international student must have a minimum of 10,000 euros which is an estimated cost of living and studying in the country for the first year of education. The above mentioned amount is required by the German government to be deposited into a blocked account. This serves as proof of financial standing and is required upon applying for a German student visa or resident permit for students.
Send Out School Applications
After meeting all the required documents, it is time to submit the application to your preferred school. The majority of university courses provide online applications but there are also exceptions that require everything sent via snail mail. Most German universities have a unified application process, while others may have their own online admission program.
Do your best, and be diligent when applying for admission to your desired course. Be aware that there are many foreign students who want to experience a technologically advanced education so submit your application at the earliest date possible to heighten your chances of passing.
Work on Your Student Visa
Students who are not part of the European Union are required to apply for a German student visa. Even before receiving your first admission letter, think about consulting with the nearest German embassy or consulate, and arrange for a visa appointment.
The German embassy in your country will require you to supply paperwork that supports your admission to a university, your accommodation plans, and bank proof of your financial capability to live and study overseas. A special health insurance policy should be at hand before your student visa gets approved.
In Closing
Germany is an increasingly attractive choice for students who want to study abroad. There are a multitude of technologically advanced universities across the country that offer specialized undergraduate and post-graduate courses that encourage innovation, creativity, and critical thinking. Once you have the necessary requirements at hand, select a course that best suits your needs which can help you build a career for yourself and lead you down a path of success in your chosen profession.
Featured Image: Stefan Widua, Unsplash.