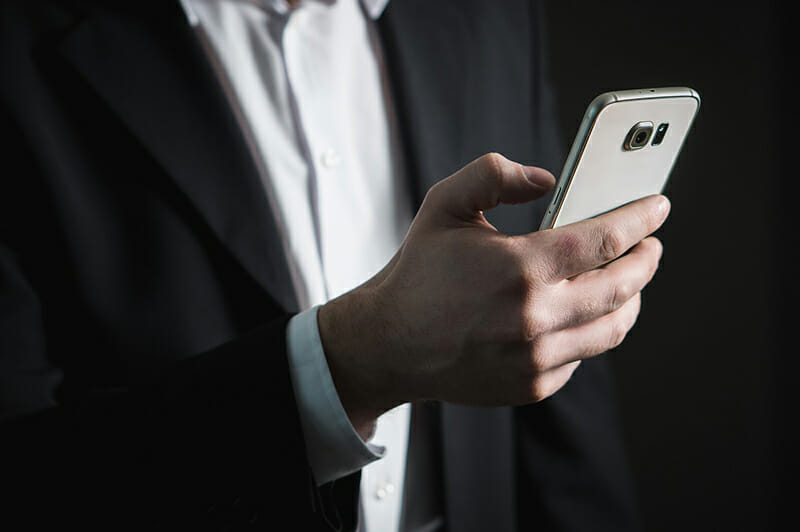 Bill Donoghue of Skillsoft Honored at the CEO World Awards
June 01, 2017
On May 23rd, Skillsoft CEO Bill Donoghue was announced as a Gold Winner and "The Leader" at the CEO World Awards.
The prestigious awards ceremony honored CEOs, founders, presidents, and other important individuals in every major industry across the globe. These annual awards recognize and celebrate the innovation, leadership, and social responsibility of the key figures in the corporate world.
Bill Donoghue: A History of Transformation
Before joining the Skillsoft executive team, Donoghue served as the Chief Operating Officer at TES Global for five years, and spent six years as the CEO of Ramesys. Like his previous positions, Donoghue has spent his tenure at Skillsoft providing leadership focused on progress and change.
Since taking on the role of CEO in December of 2015, Donoghue has overseen a transformation in the products and culture of Skillsoft, helping to foster the company's continuing growth. Donoghue was named Executive Chairman of the Skillsoft Group in May 2017.
"This award really belongs to the thousands of people who work at the company across the globe. Without their dedication, hard work, and commitment our transformation would not have been possible. They truly are a world-class team and I am privileged to work with them," Bill Donoghue said of the award in a press release from Skillsoft.
Skillsoft Sets New Standards in eLearning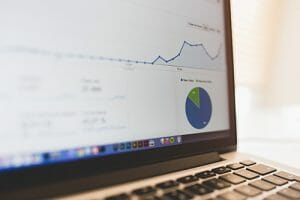 Skillsoft is one of the industry leaders in eLearning software, with a clientele that includes 65 percent of Fortune 500 companies including Toyota, Virgin Media, Ingersoll Rand, Visa, and many more. The company's digital education platforms provide training for more than 400 million users all over the world, more than any other eLearning company. Skillsoft brands include Sumtotal and Vodeclic.
Over one billion learning modules are available through Skillsoft, and that number is growing fast. The company's content catalog is impressive in breadth and depth: from legal compliance to IT to management strategies, Skillsoft can teach you nearly anything you might want to know to advance your career.
Organizations who want to expand their employees' grasp of important concepts can purchase access to Skillsoft coursework on network technologies, graphic and web design, project effectiveness, safety and health, enterprise database systems, and much more.
A recent case study published by the Skillsoft blog examines the implementation of eLearning for the world's largest oilfield services company, Schlumberger. Through a partnership with Skillsoft, Schlumberger sought to expand education opportunities, initially available to only 12,000 employees, to all 110,000 members of the Schlumberger workforce. Skillsoft provided leadership content for the organization's leaders and managers, as well as a library of digital resources for the company's engineering division and relevant content for other departments.
All of this material was available through Skillsoft's digital repository, easily accessible via computer, tablet, or cell phone. This highly cost-efficient method of distribution meant that Schlumberger could capitalize on the benefits of providing world-class training to every one of its 110,000 employees.
In many ways, Skillsoft's approach to providing education support for Schlumberger encapsulates the future of eLearning: a cheap, highly effective way of teaching people the skills they need to be successful, and allowing them to access the right resources when and where they need it. Training modules like the ones that Skillsoft provides can be created once and then distributed infinitely, while still allowing each learner to progress through the information at their own pace. Skillsoft's success with companies like Schlumberger seems to point to endless possibilities for eLearning as an indispensable tool for companies and organizations of all kinds.
Other Honorees at the 2017 CEO World Awards
In addition to Bill Donoghue, "The Leader" award was also granted to Kevin Klock of the Talking Rain Beverage Company, Roy Dekel of Setschedule LLC, and Darin G. Billerbeck of Lattice Semiconductor. The World CEO Awards also recognizes individuals as "The Daredevil," "The Maverick," "The Challenger," "The Communicator," and "The Visionary."
Other individuals honored at the 2017 awards include Elon Musk (CEO and CTO of SpaceX and CEO and Product Architect of Tesla Motors), Mark Zuckerberg (CEO of Facebook), Mary Teresa Barra (CEO of General Motors), Melinda Gates (cofounder of the Bill & Melinda Gates Foundation), and Satya Nadella (CEO of Microsoft), all of whom were named Most Admired Leaders, denoting their widespread influence both within and beyond their respective industries.