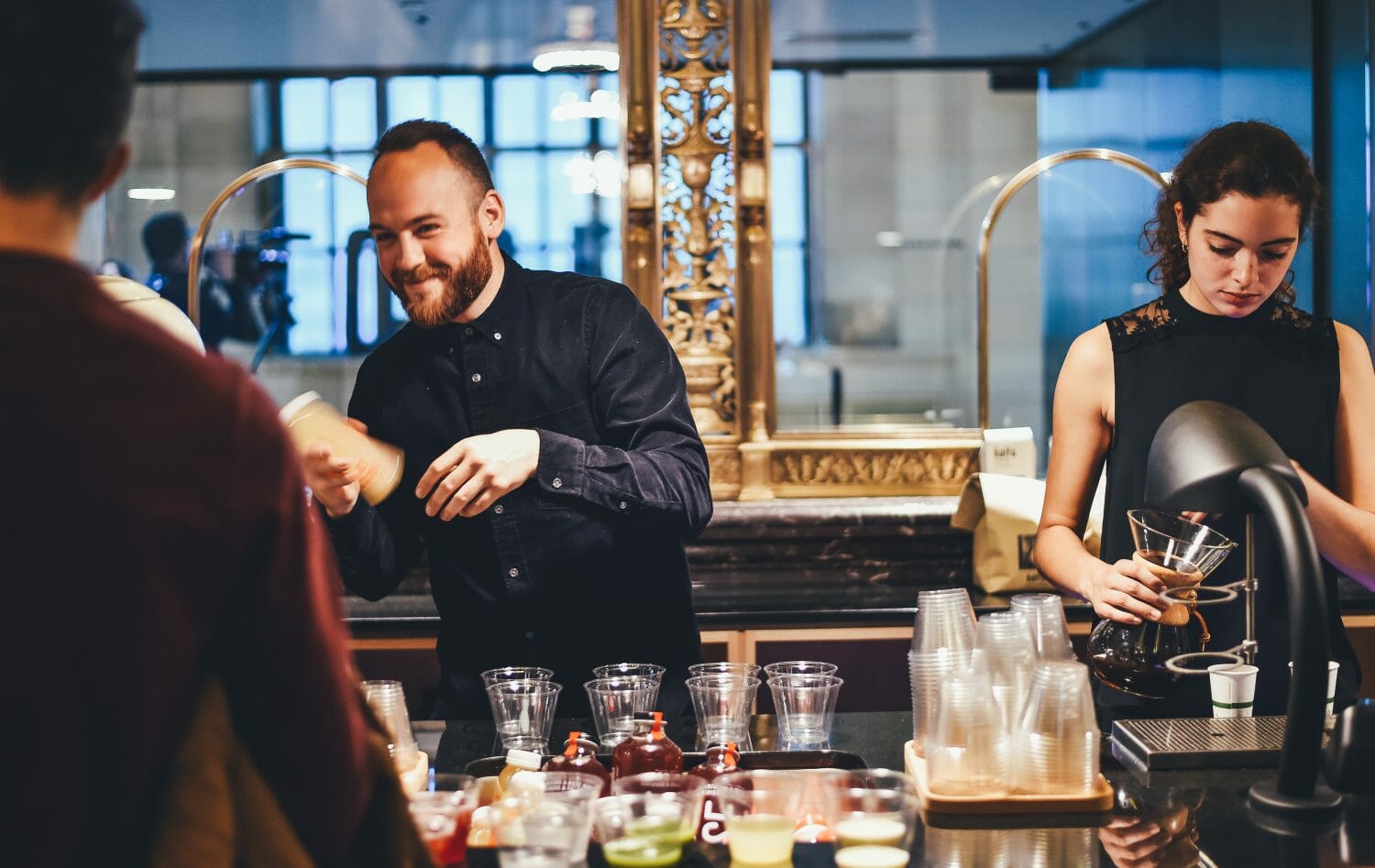 Become an Expert Mixologist with eLearning
August 30, 2017
From doctors to engineers and funeral directors to pilots, eLearning is transforming how people learn across industries. As a result, it is not surprisingly that it is now also possible to become an expert mixologist with eLearning.
The Art of Mixing a Great Drink
Mixing a great drink may not appear to require a lot of knowledge or talent, but with mixologists on the rise (if you don't know, these are star bartenders who can mix anything, including fancy "bespoke" cocktails with obscure organic ingredients), the bar for bartenders continues to rise.  The American Bartenders School puts it this way: "Mixology is a term used to describe the art of mixing cocktail drink recipes…A mixologist is a person who mixes and invents cocktail drinks." But they add, "All mixologist are bartenders, but not all bartenders are mixologists." In a sense, putting "mixologist" behind your name in the service industry is like acquiring a PhD in higher education. Mixologists are specialists not generalists and always looking to invent the next new great mixed drink, and this requires at least some special training.
Online Programs for Mixologists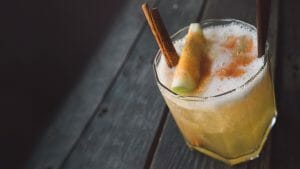 In early August, Innovative Marketing Solutions, which provides online courses for staff in the service industry, launched LIQUID-U. The all-in-one online academy will covers spirits, wine and beer basics and focus on introducing leaners to different products, definitions, ingredients, and labeling standards. Restaurant and catering business owners can adopt the LIQUID-U platform to help their employees gain insight into what makes each style of spirit, wine or beer unique and acquire the language needed to talk to customers about these products in a knowledgeable manner. A combination of custom audio, videos and learning exercises are used to scale up service staff members' training. But LIQUID-U is not the only online bartending school on the market nor the most specialized.
At A Bar Above, which was started by seasoned bartender Chris Tunstall, students can learn about bartending, mixology, and even acquire "mixology certification." As Tunstall explains, "I started bartending because I fell in love with the craft of the cocktail, and got so much satisfaction from making a great drink. But when I started trying to design my own cocktails, I struggled to find great resources to help me learn the intricacies of balance, as well as the different kinds of sweeteners, acids, and bitter components to use in my drinks. Now I've built this program to share what I've learned, so you can achieve a fulfilling career, leveraging your mixology skills to get your drinks on the menu and advance your career into management, consulting and beyond."
The Service Industry and eLearning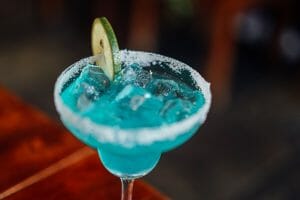 Kyle is a graduate student in philosophy and a part-time lecturer. He is also a bartender at a busy restaurant in midtown Manhattan. As he explains, learning new service industry skills is important to him, but it is not his top priority. "Honestly, I'm doing this now, but it's not a career, since I am working on a PhD in philosophy," says Kyle who didn't want to use his last name here since he also teaches over 150 freshmen in a required logic course every semester and prefers to keep his bartending and teaching careers separate. Kyle added, "A lot of my coworkers are also doing this to support something else, like an acting career, but still, we're open to learning. Being able to learn about different wines and how to mix amazing drinks on an online platform really helps. I watch training videos on the subway on my way to work, and then I try to apply any new knowledge during that shift."
Kyle's manager understands his staff's needs: "I have all these amazing servers, but they are usually in New York, because they are doing something else. They don't stick around because they are doing great things, and I'm happy for them. But this means that I need a way to train a lot of people on an ongoing basis and due to our client base, they have to sound and look extremely professional. If I schedule on-site training sessions, I'm eating into my time and budget. That's why I went with eLearning. But it works. I can also see who is really motivated to learn, which I appreciate as a manager."