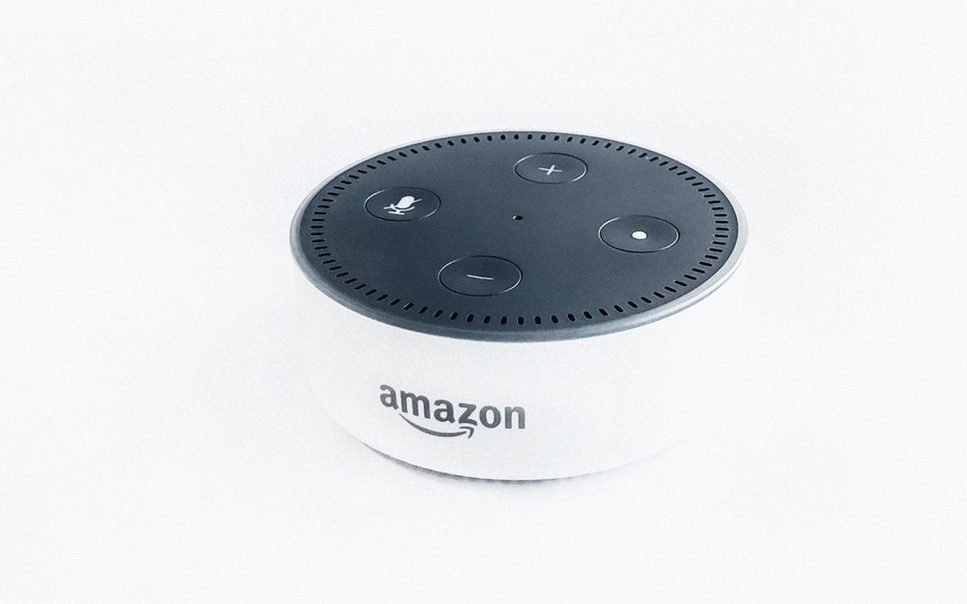 Alexa Fund Invests in Zoobean and Unruly Studio
May 26, 2019
Amazon continues to quietly push into the education sector and appears to be using Alexa as an ambassador to do so. Beyond partnering with universities, including Arizona State University, to build education-related Alexa skills, Amazon's Alexa Fund, designed to fuel voice-activated innovation, continues to look to the edtech sector for potential investment opportunities. Last week, the Alexa Fund announced two new investments in edtech.
About the Alexa Fund
The Alexa Fund was established to provide up to $200 million in venture capital funding to drive innovations in voice-activated technologies. The company's VC fund is allegedly a response to calls from developers and device-makers who are eager to get in on the ground floor of voice-activated innovation but need funding to do so. Specifically, the fund was set up to help developers build Alexa capabilities with the Alexa Skills Kit (ASK) and build devices that use Alexa to create new experiences and services.
A quick scan of the companies that have already received Alexa Fund investment dollars reveals that they run the gamut from music companies to AI companies to edtech companies (previously, the Alexa Fund invested in Bamboo Learning and Sphere Edu). Now, the fund is expanding its interest in edtech with strategic investments in Zoobean and Unruly Studios.
Zoobean and Unruly Studios Receive Funding
Zoobean, founded in 2012 in Virginia and now based in Washington, DC, is responsible for a software platform known as Beanstack. Beanstack helps educators and librarians develop reading challenges and gain insight into young readers' progress by providing access to a range of metrics. Currently, Beanstack is already being used in 1,200 public libraries and schools around the globe. Now, Zoobean wants to integrate Alexa into Beanstack with the aim of enabling readers to ask Alexa to track their progress and send them reminders about upcoming reading times.
Boston-based Unruly Studios was founded in 2015. Its primary mandate is to approach learning through play. With a team comprised of talent culled from companies such as Mattel, Nickelodeon, iRobot, and Hasbro, Unruly Studios designed Unruly Splats. The innovative technology is a programmable floor tile that kids can pair with an app to play an entire range of recess-style games, including traditional games such as musical chairs and whack-a-mole. Unruly Studios plans to use their new funding to connect Splats with Alexa to make their product more engaging and, in the process, teach kids basic programming fundamentals and voice design.
Alexa Fund Fellowships
Beyond directly funding edtech companies, the Alexa Fund is also pushing into the education sector on another important front–through the Alexa Fund Fellowship programs. Currently, there are two fellowship programs in place: the Alexa Graduate Fellowship, which targets PhD and post-doctoral students, and the Alexa Innovation Fellowship, which is designed for faculty.
In 2018-2019, graduate students at Carnegie Mellon, University of Waterloo, University of Southern California, Johns Hopkins University, University of Washington, MIT, International Institute of Information Technology Hyderabad, University of Texas-Austin, University of Cambridge, and University of Sheffield received funding. In addition, in 2018-2019, research teams at Emerson University, Dartmouth University, Texas A&M University, University of Illinois, University of California-Berkley, University of Michigan, Arizona State University, and the CSUN Innovation Incubator received funding through Amazon's Alexa Innovation Fellowship.
While Amazon's current investments in education may appear relatively contained, through the Alexa Fund they continue to make important inroads into the education sector that may prove significant down the line. After all, Amazon has a long history of disrupting other sectors from publishing to groceries. The Alexa Fund may be the company's gateway to the education sector.
Photo by Rahul Chakraborty on Unsplash.