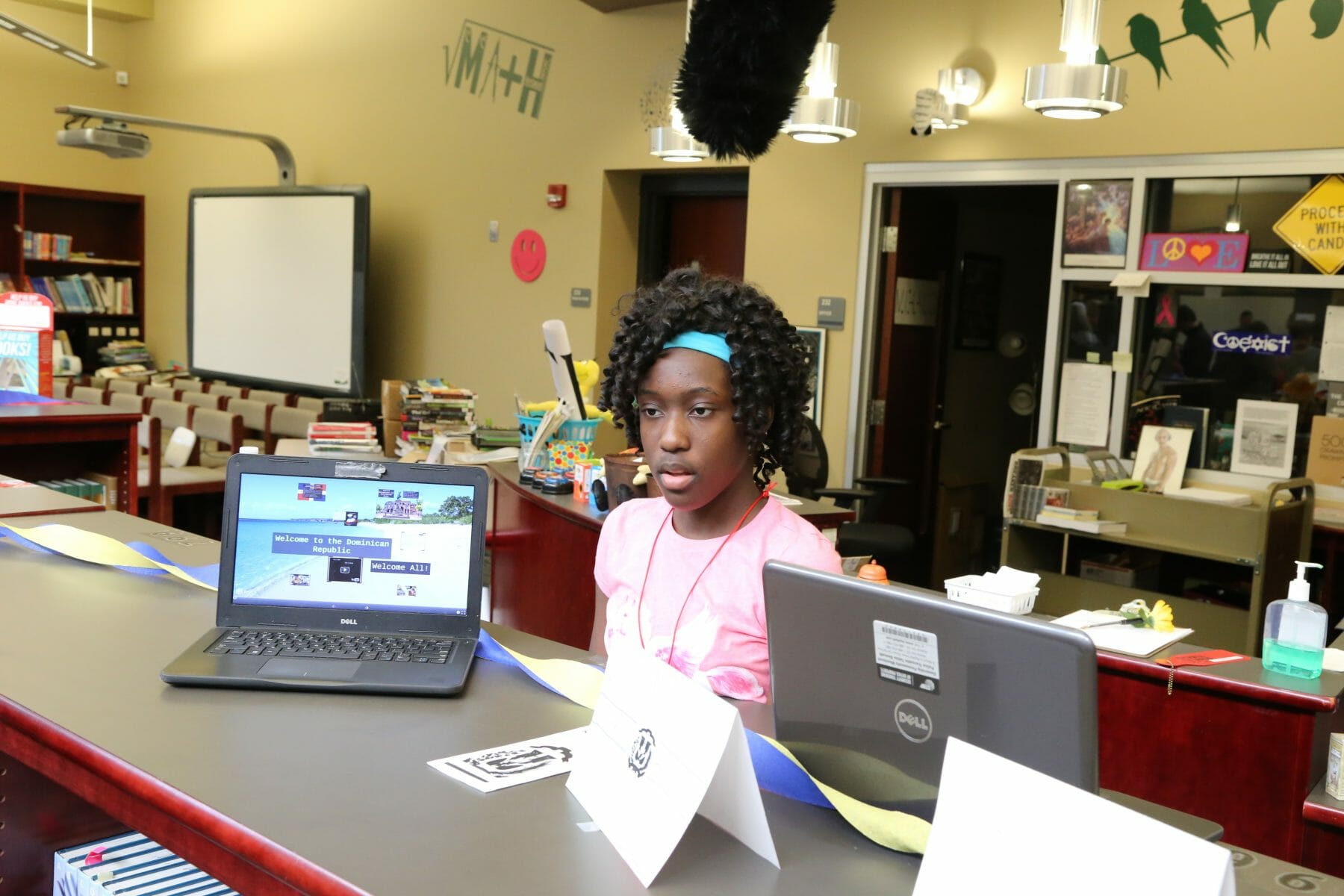 To Foster Creative Problem Solving, Adobe Spark Has Been Made Available to Schools for Free
April 10, 2018
Tania, a student at Cave Springs Middle School in Roanoke County, VA, shows off her latest Spark creation. Photo by Chuck Lionberger, Roanoke County Public Schools.
On Monday, Adobe announced that they would be making their multifaceted presentation software, Spark, available for free to any and every school that wishes to use it. The announcement is the company's latest commitment to fostering creative problem solving, a skill they have identified as crucial in the face of automation. Earlier this year, they released a study conducted in classrooms in the U.S., U.K., Germany, and Japan on creative problem solving, why it's important, and how it's often neglected. Sharif Karmally, a senior product marketing manager at Adobe and lecturer at Berkeley's Haas School of Business, sat down to discuss the role Adobe Spark can play in the classroom.
The Role Adobe Spark Can Play in the Classroom
"I've seen second grade teachers use Spark video to teach language before students are fully literate," Karmally said. "They'll upload images into a Spark video and have the students go through [and] press on a little microphone video and record the word that corresponds to the image they see."
"Teachers are seeing opportunities in their curricula where Spark can be more fun and engaging [than traditional teach tools]. At the same time, it's something achievable in a 45-minute class where students will not only meet their learning outcomes but learn even more deeply about the subject because they were so engaged with the material."
Adobe recently tested Spark out with a class at the Roanoke County Public School system in Virginia. Seeking to get 6th grade students interested in foreign countries, teachers asked them to conduct research and create a mock TV commercial using the software.
"That's an assignment that, in the past, they might have used a word processor for or something even more basic," Karmally said. "Now they're making this interesting, rich video commercial and learning even more deeply about these countries."
According to Karmally, and the teachers whom he's observed, Spark has uses in just about every grade level. He's also witnessed 10th grade classes use the software to make a promotional clip for their high school football team.
Designed for Intuitive Use
Adobe's goal behind making Spark freely available is foster creative problem solving. A big takeaway from their recent study is that, while teachers want to engender those skills in their students, they don't have the time or resources to learn new software and brainstorm ways to use it in their class. With Spark, you don't need a manual or even much orientation at all.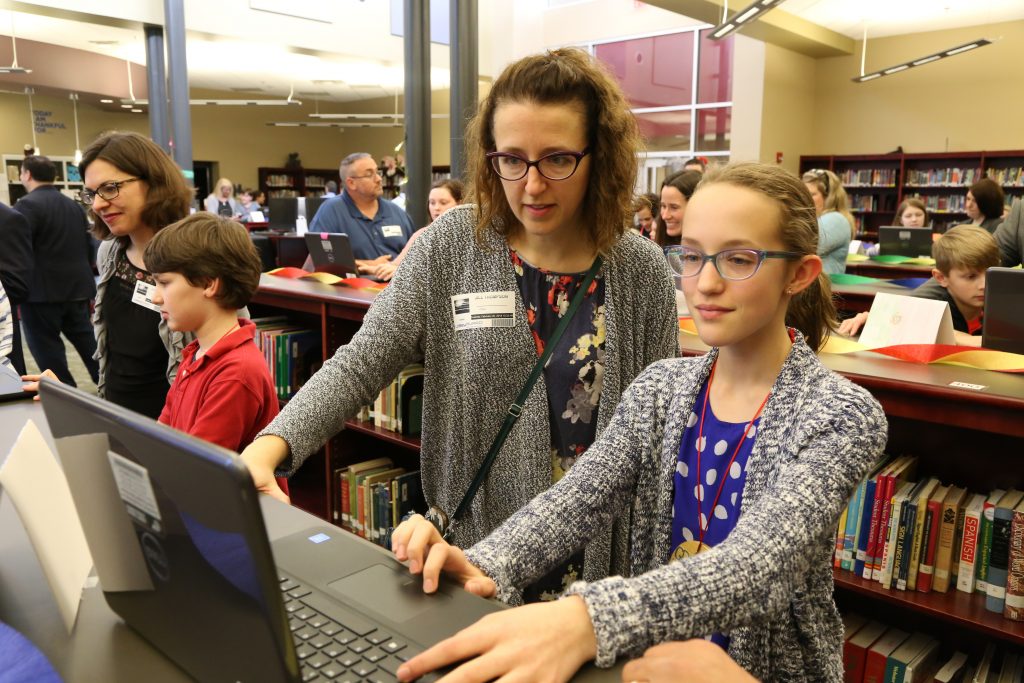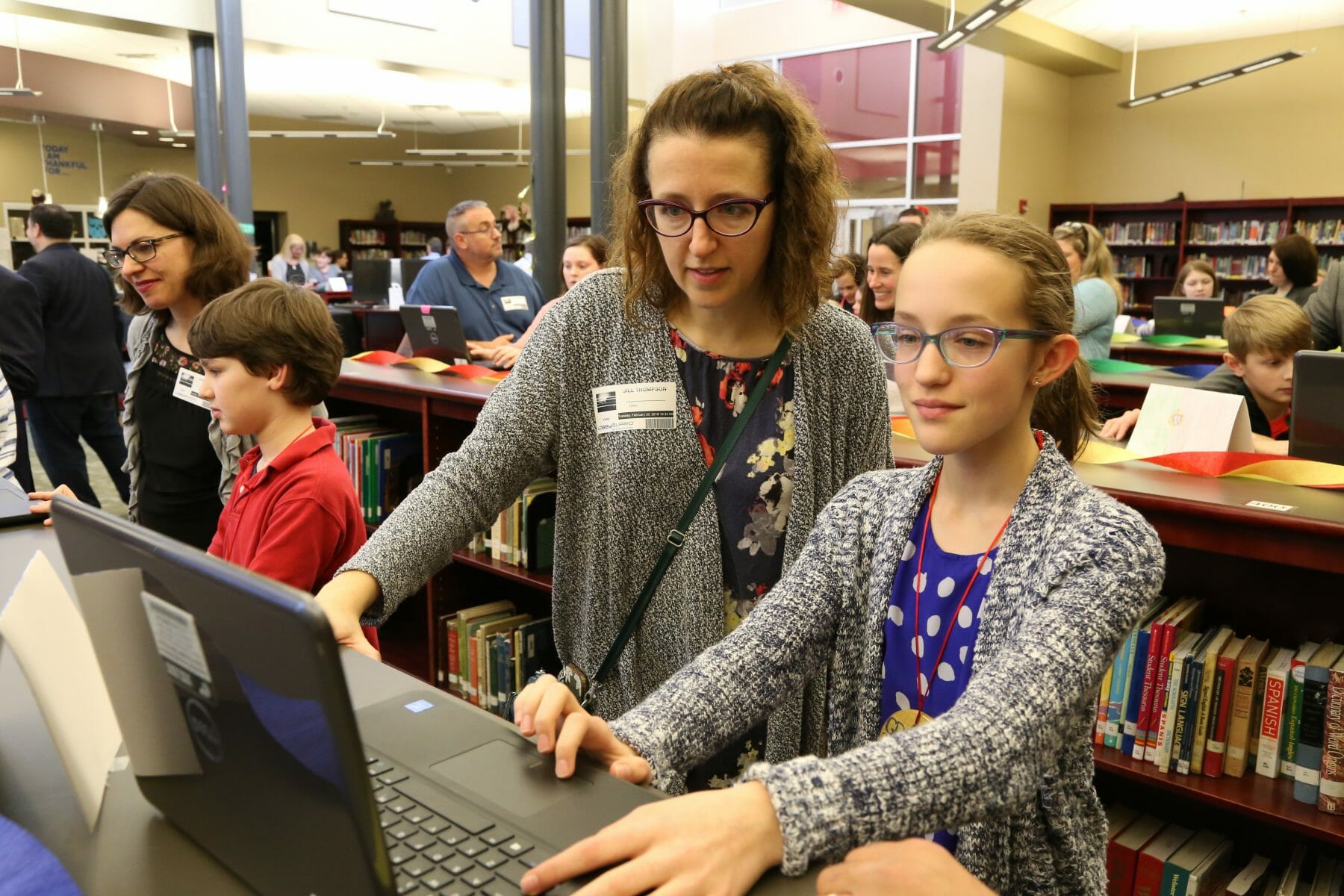 "Spark was designed for quick and easy creation," Karmally said. "When you look at what it takes to get going in Spark, you just need to be able to click a '+' button. When we talk about Spark, we say that if you can click a plus button, you can use Adobe Spark. It intuitively helps you add content and guides you through the process so that you can have something that you're proud to share. We've had countless teachers, countless students where, in the same class in which they were introduced to Spark, 45 minutes later, they've made something. There's no additional training. There's no going to some class to learn more about it. It literally is that quick."
This confidence in creating something you're proud to share gets to the core of creative problem solving. And as Karmally puts it, a lot of students lose that skill as they grow older. "What I see when I visit classrooms—and I visit a lot of classrooms in my role at Adobe—is students in lower grades jumping out of their seat and running to the iPad cart or running to the Chromebook. They are so eager to do whatever the teacher has assigned with a product like Adobe Spark. Whereas when I visit 12th grade or 11th grade or even 10th grade classes, students will often feel like 'Well, I'm not going to be very good at it because I'm not a creative person.' That never really comes up in the younger grades. It seems to me that, at some point, people feel that being creative is no longer something they can do. It's something they either have or don't have. Spark is, I believe, something that gives people a great deal of creative confidence."
"If you feel that proud of something you've created at a young age, that must have an impact on whether or not you step up later in life and say, 'I can create this, I can design a solution to this problem, I can start my own business, I can figure this out on my own, I can learn whatever I need to along the way.'"
That's a driving motive behind making Adobe Spark free for schools. "We're giving a really powerful and simple tool to educators and students that we're already seeing is transforming the classroom and building these creative problem solving skills that we know will be absolutely critical in the future in the world of automation when jobs look nothing like they do today."