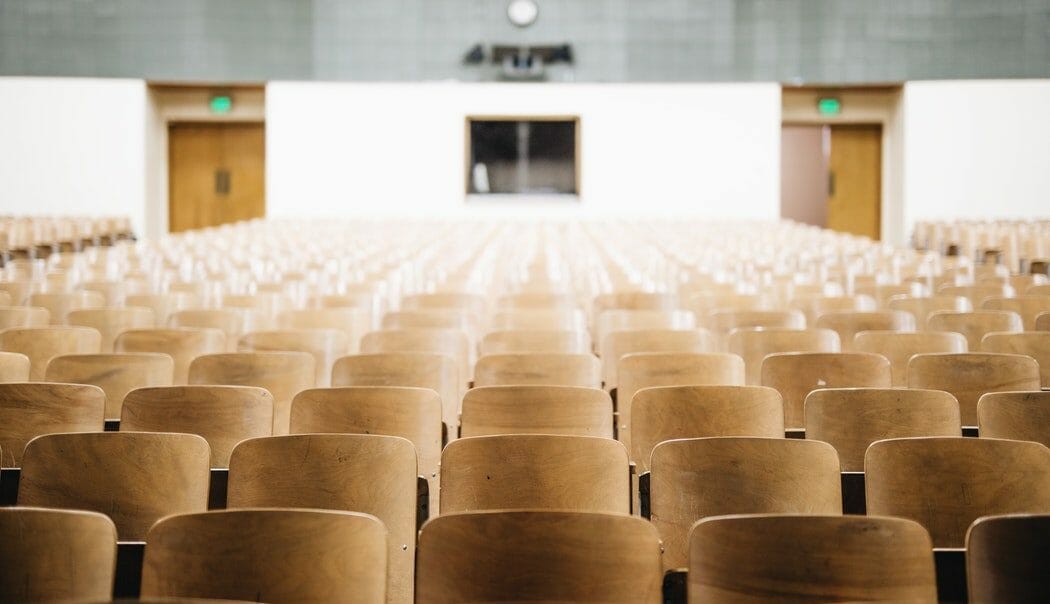 Turnitin Tackles Contract Cheating With New Solution
March 17, 2019
Back when many people were still using dial-up to get online, a crisis unfolded on college and university campuses around the world. Suddenly, C- students were regularly submitting A+ essays, and professors were no longer just grading essays but also spending hours online searching for evidence of plagiarism. It wasn't too long before a host of new companies emerged to help educators crackdown on internet plagiarism. One of the first companies to enter the plagiarism-detection market was Turnitin. Over 22 years later, the company is still going strong and this month, Turnitin announced a new solution for educators: Authorship Investigate.
What is Authorship Investigate?
Since its inception, Turnitin has primarily helped educators by carrying out online searches to detect plagiarized portions of student submissions. In addition, every time an essay is uploaded to Turnitin, it becomes part of the company's database and all new essays submitted are also checked against previous submissions. Unfortunately, as Turnitin and other plagiarism detection software became widely available, new forms of cheating appeared. Today, the most popular form of cheating entails hiring an outside party–usually, a writer working for an essay mill–to produce an original essay.
While "contract cheating" is certainly unethical, by some estimates, as many as 15.7% of students pay other people to do their work. Unfortunately, traditional plagiarism-detection solutions generally cannot identify contract cheating if the work turned in is, in fact, original.
Authorship Investigate, Turnitin's newest solution, is billed by the company as the first product designed specifically to tackle contract cheating. In a press release issued on March 13, Turnitin emphasized that Authorship Investigate has been designed to reduce the huge onus placed on institutions who attempt to crack down on contract cheating. Using clues, such as document metadata and forensic linguistic analysis, Authorship Investigate collates a student's past assignments to identify patterns. If a new essay is notably different in style, quality, or diction, it is flagged as a potential case of contract cheating.
Turnitin CEO, Chris Caren, is excited about the launch of Turnitin's newest solution for educators: "After years of development and testing, we're thrilled to bring Authorship Investigate to the higher education market. We hope that broad adoption of this tool will not only help institutions efficiently investigate whether students are doing their own work, but will also bring visibility to the problem of contract cheating."
Dr. Nick Milne, a Senior Lecturer in the School of Engineering at Deakin University, who has already test-run Turnitin's new product, is also enthusiastic about its potential to help crack down on contract cheating. "The Authorship Investigate tool has been invaluable as a means for collecting material to pursue cases associated with academic integrity," says Milne. "It has helped save time in preparing evidence and helped me to get through the complexity of cross-school and cross-faculty investigations. The analytical features have helped me in determining whether there was a case to be pursued and where to focus my investigatory efforts."
Critics Argue Turnitin Has Its Own Ethical Problems
Just as Turnitin's initial arrival on college and university campuses in the late 1990s sparked considerable controversy, its new solution has already raised concerns.
Last February, when the company first announced plans of its pending launch of Authorship Investigate, John Warner published a scathing critique of the new solution on Inside Higher Education. Warner argued that the solution won't work because Turnitin's solutions have never been particularly accurate. Worse yet, he suggested relying on Turnitin may be just as unethical as the cheating practices Turnitin seeks to stamp out: "Using the software is ethically wrong and exploits students. Utilizing Turnitin requires students to upload their intellectual property, which then is used to refine a 3rd party product without students receiving compensation for their intellectual property."
While many university administrators will likely welcome the arrival of Author Investigate, many educators share Warner's concerns about Turnitin. For this reason, it seems unlikely the company's newest solution will be adopted without at least level of controversy.
Photo by Nathan Dumlao on Unsplash.