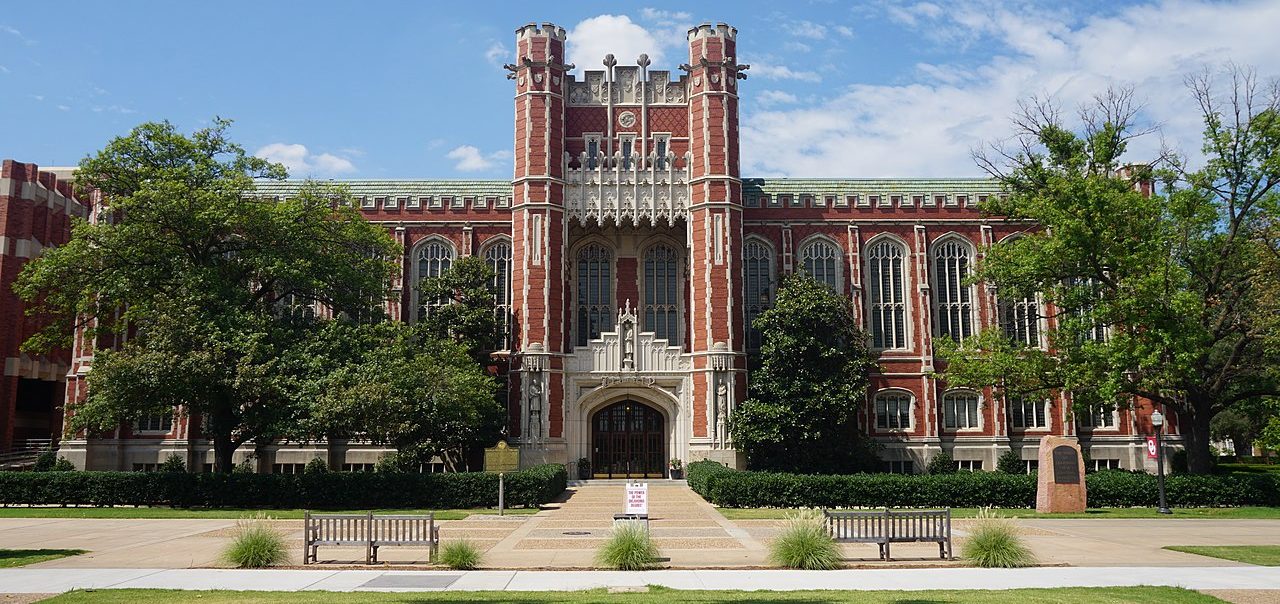 OU Online Launches with 33 Graduate Degree Tracks
June 24, 2020
Oklahoma University (OU) has long been a leader in online learning. The institution has numerous online bachelor's degrees ranked among the top ten in their field by U.S. News and World Report. On June 24, the public university announced the launch of OU Online, a central office that will administer the school's online graduate degree offerings.
OU Online is going live with 33 degree programs this fall semester. Of those, six are brand new to the institution.
OU Online Will Debut Six New Degree Tracks This Fall
"The University of Oklahoma has a strong tradition of serving learners across the globe through a number of highly acclaimed online graduate degree programs," said OU President Joseph Harroz Jr., in a statement. "By uniting our efforts through OU Online, we can provide a more accessible path to world-class learning at the graduate level. We see online education as a true fulfillment of our purpose as a public research university – to develop strategic educational opportunities that benefit a more diverse segment of students and foster economic growth for our state."
OU's remote offerings are designed to help working adults upskill and reskill without needing to quit their jobs or spend time away from their families. The delivery and format of these programs vary. Some are laid out to be completed in as little as 15 months.
OU Has a History in Online Learning
When classes were canceled due to the outbreak of coronavirus this spring semester, OU was not one of the schools left flat-footed. The institution has extensive collective experience and resources when it comes to online learning. They launched their first online degree back in 2003.
OU is ranked #7 in the U.S. for online bachelor's degrees and #5 for online bachelor's degrees for veterans by U.S. News. Their online Master's in Criminal Justice also regularly ranks in the top 10. The school scores especially high for instructor training and qualifications in the online format.
An Emphasis on Instruction
OU President Joseph Harroz Jr. underscored this in the announcement for the online office.
"By offering our students the scholarly insight of our exceptional faculty, the practical expertise of industry leaders and the undeniable quality of an OU education, the graduate programs delivered through OU Online prepare students to make an immediate impact in their own workplaces and communities," Harroz said in a statement.
OU Senior Associate Provost of Online Education Gregg Garn says that a good deal of planning goes into the preparation for any online program.
"Before we consider launching a new professional graduate program for OU Online, we conduct thorough research to determine if the program would serve an economic need for Oklahoma or the world," Garn said in a statement. "This helps ensure our graduates have the best opportunities for job placement and helps support Oklahoma's future."
Featured Image: Wikimedia Commons.