Elsevier and AMA Will Co-Develop eLearning Content for CPT
August 14, 2017
On August 8, global information analytics firm Elsevier announced that it would partner with the American Medical Association to collaborate on eLearning content for healthcare professionals. The content will focus on Current Procedural Terminology (CPT).
CPT is, essentially, the common language that those in the healthcare and insurance industry use to codify and describe complex medical services with simple five-digit numeric codes. As the language of medicine evolves, eLearning will provide a streamlined, efficient way to ensure that everyone stays on the same page.
Origins of the Current Procedural Terminology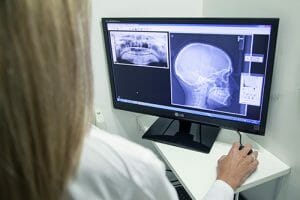 The American Medical Association published the first edition of the CPT in 1966. It consisted only of codes relating to surgical procedures, and was designed to standardize terminology and reporting among doctors, hospitals, insurers, and healthcare facilities across the country. By the 1970s, it had gone through four revisions and expanded to encompass nearly all standard medical procedures.
While CPT is used specifically to describe medical services, its equivalent for diagnoses and diseases is the International Classification of Diseases (10th revision — commonly referred to as the ICD-10). Both of these nomenclatures are used extensively by the U.S. Department of Health and Human Services and Centers for Medicare and Medicaid Services, as well as physicians, insurance companies, and medical facilities all over the country.
Today, CPT is updated regularly as new technology and developments change the terminology of healthcare. CPT is an important tool for physicians and provider organizations to reduce risk, improve health outcomes, obtain correct payment, and successfully appeal insurance denials.
Because the CPT is designed to provide a common language for the entire healthcare industry, it can only work when everyone has the same vocabulary. An eLearning platform provides the perfect way for insurers and healthcare professionals to stay on the same page in the rapidly evolving world of modern medicine.
Elsevier's Role in the Healthcare Industry
Part of the RELX Group, Elsevier provides clinical decision support, strategic research management, and extensive publications to promote the advancement of science and medicine. The company publishes over 2,500 digitized journals, including The Lancet and Cell, and more than 35,000 ebook titles. Elsevier also publishes some of the iconic reference works of the medical world, including Gray's Anatomy.
In addition to these publications, Elsevier also provides numerous professional education tools and platforms, such as ScienceDirect, ClinicalKey, Sherpath, and Scopus. These tools have become mainstays for medical students as well as practicing physicians and researchers around the globe.
AMA and Elsevier Chart a Course for a Successful Partnership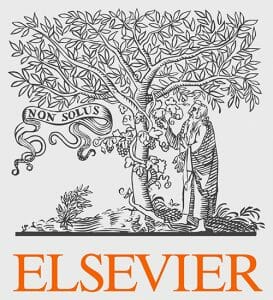 For the Elsevier leadership team, the development of an eLearning course for CPT was a natural extension of the work they were already doing.
"Our work with the AMA is another way in which we can help the business of health care be more successful for hospitals and physicians," said Barbara Cullen, vice president for strategy and product development, clinical solutions at Elsevier in an August 8 press release. "These organizations are training new staff and need to keep staff current, and we see this new eLearning content playing an important role in that process."
A leading national organization for the promotion of "the art and science of medicine and the betterment of public health" for the past 170 years, the American Medical Association was the ideal partner for this endeavor. Laurie McGraw, AMA senior vice president of health solutions, agreed that eLearning would be an important tactic in the advancement of health care.
"The CPT code set is constantly evolving to reflect advances in contemporary medical science and technology," McGraw said. "Empowering a workforce to accurately code medical procedures streamlines communication across the health system, reducing administrative and rework costs. This collaboration with Elsevier provides education to the right audience at the right time in a format that is easily grasped by learners."
More information about CPT and its importance for insurance providers, healthcare professionals, and patients is available on the Current Procedural Terminology website.