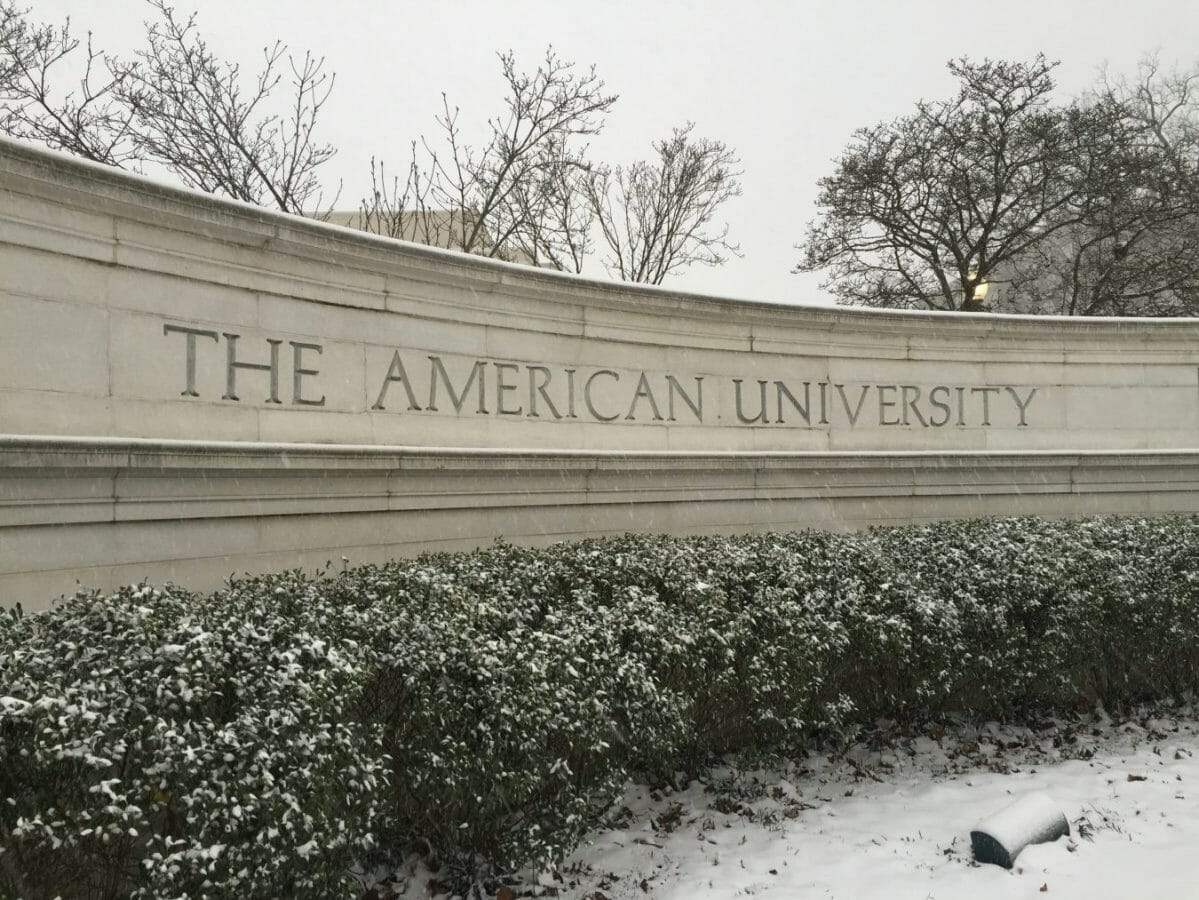 American University Hopes a New App Will Help More Students Tour Campus
September 24, 2018
Anyone who has ever applied to college or helped a teen go through the process will be familiar with the college campus tour. The tours are a critical part of the college application process. For some families, it's even a ritual–a purposeful family trip marking the end of childhood and beginning of one's early adult years. But given the high stakes of college campus tours, is it possible that virtual versions will ever replace the real thing? American University recently teamed up with Sony Electronics Inc. to launch Tour AU–a mobile app designed to give more prospective students and families an opportunity to tour their campus, even if they can't afford to visit in person.
The Purpose of Campus Tours
From the perspective of colleges and universities who are increasingly eager to attract "new admits," campus tours should offer potential students a firsthand glimpse at just how fun life is on campus. For parents, tours are designed to assure them that the campus is a safe and serious environment that is well worth the tuition and residence fees they will end up paying over the coming four years. But do campus tours work?
Research suggests that campus visits are among the most important factor in recruiting students. As reported in 2018 article by Scott Secore in Strategic Enrollment Management Quarterly found that comparable studies carried out across campuses have reached this very conclusion.  As Secore writes, "Despite the prominent roles social media and the internet play in everyday life, people still conduct themselves in a physical world … And while many of the previously mentioned factors do influence the decision process, 'high-touch' experiences such as the campus visit tend to bear more weight than their 'high-tech' counterparts. Accordingly, the campus visit—be it a tour, an open house, a fly-in, an overnight stay, or some other student-oriented event— is overwhelmingly the single most influential source of information for students in their decision on college choice."
The problem with campus visits is that while some families can visit multiple campuses, others are put at a disadvantage. In fact, families without the time or money to visit campuses in person not only are left to make decisions based on less complete information but also can be penalized. The National Association for College Admission Counseling found that 16.9 percent of four-year colleges view "demonstrated interest" as an important factor in admissions decisions, and 33.3 percent of four-year colleges viewed "demonstrated interest" as being of at least "moderate importance." While by no means as big a factor as grades, this finding suggests that even the ability to visit a campus may determine whether one is ultimately admitted.
The Tour AU Mobile App
American University recently launched the Tour AU mobile app. Billed as the first "all-in-one" admissions app that combines personalized campus visits with targeted communications customized for each potential new student, AU hopes their new app will offer more potential students and families a chance to experience what AU has to offer, even if they can't afford to visit in person.
As Sharon Alston, AU Vice Provost of Undergraduate Enrollment, said in a press release issued on September 20, "The experience a student has on their campus visit is a critical component to their college choice process. Whether it's used remotely or on campus, Tour AU offers prospective students an exciting opportunity to experience various aspects of campus life." Among other features, Tour AU will enable prospective students and their families to explore campus through virtual reality 360° videos and listen to comments from current AU students. Tour AU also incorporates augmented reality to help any one experience AU campus life more fully.
AU partnered with Sony Electronics to develop Tour AU. Mike Fasulo, president and chief operating officer at Sony Electronics, is also excited about the app's potential to impact student choice: "Every aspect of the educational experience is changing, from the way faculty and students interact in the classroom to the way admissions cultivates relationships with prospective applicants and their families. Now, Sony is focused on using our design and technology expertise and long-standing commitment to higher-ed to help leading education partners like AU create new and engaging experiences."
For anyone hoping to virtually tour AU, the Tour AU app is already available on the Google Play Store and Apple's App Store.
Image: Front Gate at American University available on Wikimedia Commons.